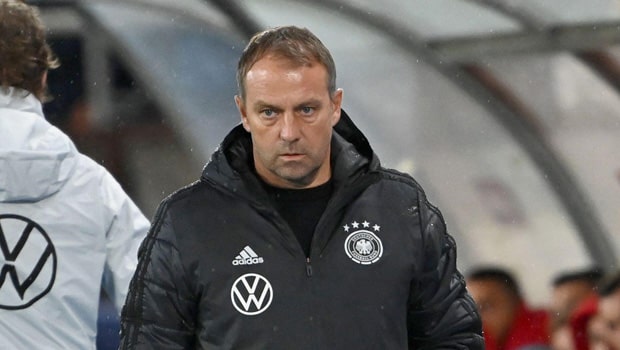 Germany has approved the continuation of head coach Hansi Flick as the manager of the national team.
This was confirmed after a disappointing display at the 2022 Fifa World Cup in Qatar.
The German tactician was thrown under huge pressure following early exits at two major tournaments this year. First in the Euros and now in the ongoing world cup.
With these recent developments, the Germany Football body has decided to stick with their man as they have the belief that has he has the capabilities to restore the lost glory of the national team.
The statement released by the board revealed the confidence they [DFB] have in the Flick, most importantly ahead of the European Championships in 2024 to be held in Germany.
Speaking to the media, President Bern Neuendorf said there is no doubt that the coming 2024 European Championships will serve as a great chance to show the style of football in Germany with the sole aim of making the coming competition a huge success.
"Having our trust in is something we have decided to direct the affairs of this team and lead them to greater heights," he added.
Flick has also come out to reaffirm his continuity, vowing that his supporting staff and himself will be working towards the goal of competing to deliver top-notch performances come 2024.
The DFB approving the continuity of Flick shows that there might still be light at the end of the tunnel for this struggling German team. There have been expectations before the world cup predicting a successful outing for Flick and his men. Unfortunately, it was a repeat of the previous tournament.
For future successful outings, adequate preparations must begin ahead of the Euros.
Leave a comment