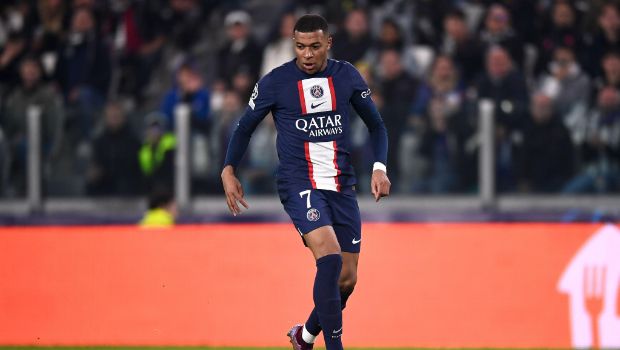 Paris Sainte-Germaine and representatives of star player Kylian Mbappe will meet today to discuss his future at the club.
The Ligue 1 star had been in the news when he sent a letter stating his plan not to renew his contract until 2025.
This threw the transfer market into a frenzy, with many expecting a bid from Real Madrid.
Since Mbappe had said he intended not to activate the extra year clause in his contract and planned to leave in 2024, PSG understood they could try to sell him this summer or risk losing him for free next year.
This is why there is a need for a solution and a meeting between the player's representatives and the club's directors on Friday.
MARCA reported that Mbappe's representatives and his mother, Fayza Lamari, will lead the way, while PSG's top minds, including Nasser Al-Khelaifi, will discuss things as both parties want a quick solution before the new season begins.
Ahead of the meeting outcome, it could be time for Real Madrid to make a move if the player and PSG decide he should move on this summer.
Although Mbappe has a year left on his current deal, he is expected to be the most expensive signing.
Meanwhile, the option that has been gaining momentum is a new deal, either a two-year or three-year contract, so that Mbappe can be transferred next summer to at least fulfil his promise of staying for one more season to the fans.
Since a release clause is prohibited in France, it is not expected to be in writing. Thus, the idea of a 2024 transfer would be a verbal commitment.
According to reports, PSG won't offer him this new contract at the meeting and discard the one currently signed. This allows the star to execute a third year under the same conditions as the previous two, so long as he does so before July 31.
Real Madrid seems to be monitoring the situation but has yet to make a move, for now, to avoid falling into the same trap as last season.
Leave a comment