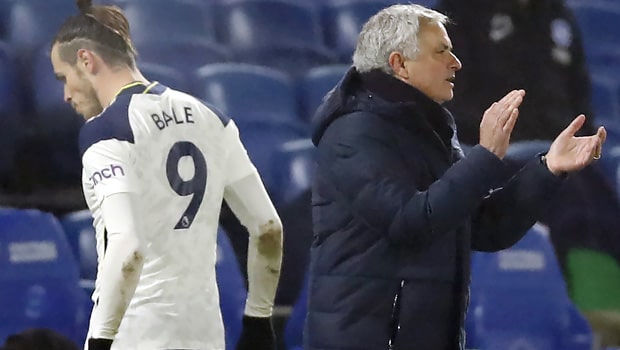 Gareth Bale has been a great disappointment for the Spurs. The player came to the club on loan from Real Madrid because he was not part of Zidane's plans, and the relationship between the two was tense.
It seems that history is repeating itself, and Bale is not getting along with Tottenham boss Mourinho.
The most recent incident between the two was due to a photograph that Bale posted on his Instagram. In the post, you could see Bale training with the caption: "Good session today."
The problem occurs because Bale was left out of the squad that lost 5-4 to Everton in the FA Cup and was not called to travel to face Liverpool in the next matchday.
Bale's post unleashed the fans' fury as they thought that the player was fit to play and that Mourinho did not summon him on a whim, making the Portuguese coach look like the bad guy.
But according to statements by boss Mourinho, Bale himself had requested to be removed from the team due to a muscle discomfort: "Well I think it's better for me to say. So we played against West Bromwich on the Sunday and he didn't play.
"On Monday I was a little bit surprised by him wanting to have a scan because he was not comfortable with some muscular area.
"So he didn't train on Monday and then on Tuesday he trained with the team but I was informed that his desire would be to work with the sports science for a couple of days to strengthen that area where he's not feeling comfortable. That's the reason why he's not here. " Mou said.
It seems that there is some tension or at least communication problems between the two.
Leave a comment