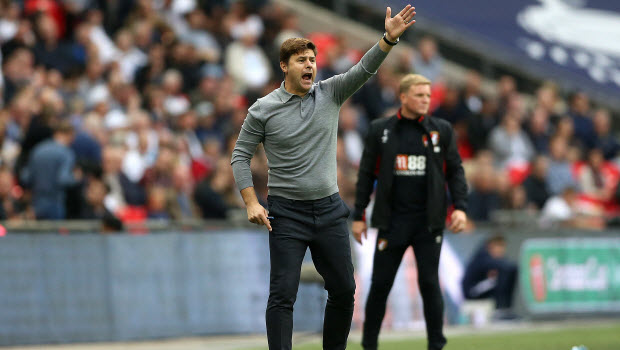 Tottenham boss Mauricio Pochettino says England has got enough talented young footballer to rival Spain, Argentina or Brazil.
Pochettino says more belief must be shown in England's youth, in order to give them the platform they need to develop and showcase their skills.
By doing that, the Argentine says the England team will compete with the world's best for major international honours. In his five years in club management in England, Pochettino has continually shown a preference for promoting academy players to the first team, or buying and develop young players, rather than spending big money on established stars.
That has led to 12 of the last 30 England debutants – including Adam Lallana, Harry Kane and Dele Alli – all having been coached by Pochettino either at Southampton or Spurs.
He remains steadfast in his belief that England has the talent to match any of the perceived powerhouse nations in world football. "Yes, of course the talent is there. No doubt about that. No doubt," Pochettino said.
"The English players are so talented. It's only about your vision and how you perceive them and then how you provide them with the platform and the tools to play and to perform."
Pochettino hints that there is not enough belief being shown in England's youngsters, with an underwhelming reaction from supporters and media alike to Gareth Southgate's squad qualifying for next summer's World Cup in Russia.
"When we arrived here five years ago it was a little bit of a taboo – 'oh, young players do not play, we don't have the same talent as in Spain, or Argentina, Brazil.'
"We didn't say anything. We didn't say yes or no. We watched and we thought, 'oh, you have the same talent. You must believe in your talent and provide the platform to show they are capable of playing at a good level.'
Pochettino added: "After that we started to work and tried to prove that English talent is like in Spain or in Argentina or Brazil and we started to believe. We love to give the possibility to the young and help them to achieve their dream and they work hard and took the opportunity."
England are 21.00 to win the 2018 World Cup, while Spain are 8.50 and Argentina are 9.00.
Leave a comment