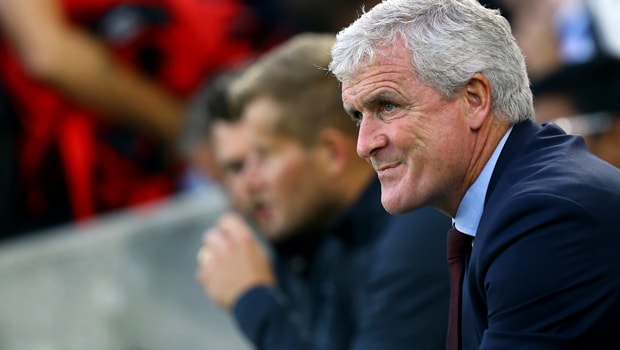 Southampton manager Mark Hughes offered his backing to Jose Mourinho's call for respect for managers.
The Manchester United boss made the demand in a press conference following Monday's 3-0 home loss again Tottenham, which condemned the Red Devils to their worst Premier League start since 1992.
As a three-time Premier League title winner, the Portuguese feels he commands more respect from the media.
Hughes, a long-standing part of the managerial furniture in England's top flight, agrees with Mourinho.
"It's a difficult job that we have," Hughes told reporters.
"We're the figurehead of the club in terms of football and we're there to be questioned.
"I think sometimes there has to be a little bit more respect of the role that we have and what we have to do to protect our team, individuals, the club itself and sometimes that's not really recognised as well as it should be.
"Sometimes we have to do certain things and act in a certain manner to protect other people and not least our own position."
A player at Old Trafford for much of his own career on the field, Hughes appeared to hint that perhaps Mourinho isn't in a position to say as much as he would like on the current state of affairs.
"You've got to be able to give your honest answer sometimes," Hughes said.
"Other times you're not at liberty to give all that you know away and sometimes that can grate on people."
Southampton are 4.00 to win away at Crystal Palace on Saturday. The home side are 2.00 while the draw is 3.40.
Leave a comment