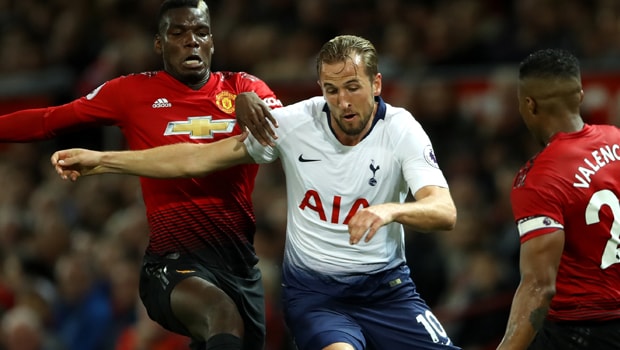 Tottenham may have found themselves in a Champions League 'group of death' but Harry Kane can't wait for the challenge.
The England forward says Spurs must relish playing Barcelona, PSV Eindhoven and FC Internazionale Milano in the group stage of Europe's elite competition.
Last season Spurs were handed a similarly daunting task in a group alongside Real Madrid and Borussia Dortmund, but it didn't faze them, and they qualified in top spot. Kane is not about to run scared this time either.
"You want to play in big games against the best players," he told reporters. "It's a brilliant draw, one to relish."
They may be going in against three form European champions but Kane's optimism and positive attitude was shared following the draw by former Tottenham forward Darren Bent. He believes that Mauricio Pochettino will be relishing the group, just like Kane.
"It's going to be tough. Barcelona and PSV were tough enough but to get Inter Milan in there as well," Bent told Sky Sports.
"They are one of the powerhouses with the history, the stadium and their fans. Even the team, with the way they are playing this season. It is going to be difficult for Tottenham.
"But if they are going to win the Champions League they are going to have to play someone good anyway.
"Mauricio Pochettino will fancy that, the Tottenham players will fancy it, they're young, they're fearless."
Tottenham have agreed with Uefa to play their first home Champions League match at Wembley, while work on their new stadium is completed.
Spurs are 1.60 to continue their perfect start to the Premier League season by winning at Watford on Sunday.
Leave a comment