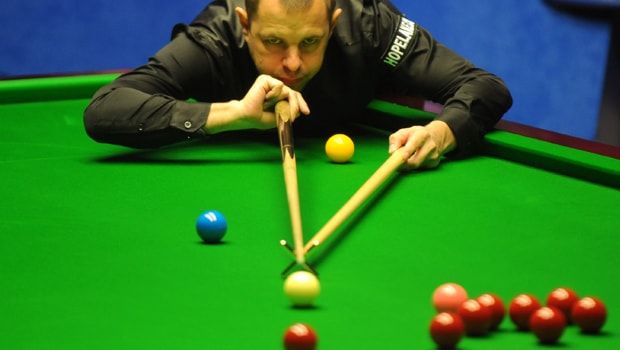 Barry Hawkins is relishing the opportunity to compete at the new-look Shanghai Masters in September.
'The Hawk' admits homesickness was once a barrier for him when playing in China, but he has managed to fend that off recently. Hawkins had never reached a ranking event final in China until this year's China Open, where he was runner-up to Mark Selby.
He went on to reach the semi-finals of the Yushan World Open earlier this month.
"I used to struggle with the trips to China because I would get homesick, but I have got used to it and that has helped my performances," he told reporters.
"I usually come out early for a few days to get over the jet lag and that also helps.
The tournament has changed from a ranking event to an invitational, which means that only the top 16 in the world rankings were guaranteed a spot in Shanghai this year.
They will be joined by the next four top-ranked Chinese players plus four Chinese amateurs in the 24-man field.
The Shanghai Masters now carries a first prize of £200,000, something Hawkins admits is a big motivating factor.
Ronnie O'Sullivan, Mark Williams, Judd Trump, Mark Selby and China's Ding Junhui will all be in the mix from September 10-16.
"It's a big tournament to be involved in, I'm really looking forward to it and delighted to be in the field," said Hawkins.
"Being in the top 16 in the world gets you some great perks in terms of getting into these invitation events. To stay in the top 16 for as long as I can is one of my main ambitions.
"I'm playing with a clear mind and trying my best."
Leave a comment