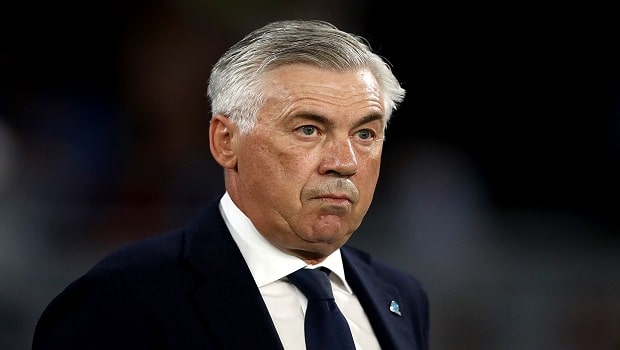 The managerial roulette in the Premier League keeps on turning, with two major teams still managerless at the moment. Everton and Arsenal are both looking and have set their sights for their most desirable candidates.
Everton let go of the captain of their ship Marco Silva some 11 days ago and have since been commanded by interim manager Duncan Ferguson. Under Ferguson Everton snapped their three game losing streak by beating Chelsea at home 3-1 and then snatched a draw from Manchester United at Old Trafford.
While the results have improved, Everton are looking for a more permanent solution and a big name manager. Arsenal is the other team guided by a temporary caretaker, former Gunner's player Freddie Ljungberg, who took the reins after Unai Emery was sacked at the end of November. Gunner's results have not much improved, despite grabbing a win over torrid West Ham and the 0-3 home loss against Manchester City might've been the last straw if Arsenal had any ideas of retaining Ljungberg as longer-term solution.
Everton has made it very clear they are pursuing a big name, long-term manager with accomplishments under his belt. Carlo Ancelotti is the big name they've been aiming for, but after initial interest from Ancelotti's side, there has not been further developments so far.
Calm before the storm or is Everton, after all, too small a fish for a managerial giant like Ancelotti? The Italian has had the charge of Europe's biggest clubs, such as PSG, Real Madrid and Bayern München, so taking over Everton might look too much like a step down for Ancelotti's character.
The situation at Arsenal seems to be way worse than it is in Everton. Considering the high expectations after the successful era of Arsene Wenger, Unai Emery was in an impossible situation. The example set might scare off some of the more established names and it is likely Arsenal will have to pick up a relatively obscure name in the market.
Former Arsenal player Mikel Arteta has been touted as a rising star after learning his ropes under the wing of Pep Guardiola at Manchester City. Arsenal's interest in Arteta has been widely reported, but no decisions has been made yet.
Whether or not the speculated names are the correct ones for the teams remains to be seen, but what is certain is that both teams need to make their decisions fast.
The team needs structure and a direction set by their manager and at the moment the clubs look like ghost ships sailing at the sea without command. Coincidentally the teams take on each other on Saturday the 21st – either with or without a permanent manager.
Dafabet offers
18.12.2019
EFL Cup Everton vs Leicester (1×2): 2.62 – 3.30 – 2.40
21.12.2019
Premier League Everton vs Arsenal (1×2): 2.40 – 3.55 – 2.77
Leave a comment