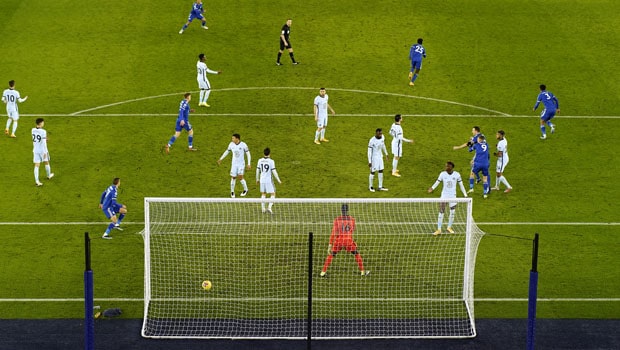 According to reports from The Times, the English Premier League will become the first professional 'competition to introduce permanent concussion substitutes' for fixtures starting in the middle of next week. The move is largely a result of years of discussion around players suffering head injuries and substitutes not being utilized due to limitations.
If a player is suspected of having a concussion, they would be allowed to use a substitute without it counting against the three substitutes per match rule.
"With player welfare the Premier League's priority, clubs agreed in principle to introduce additional permanent concussion substitutions following approval of the trial by the International Football Association Board yesterday," the league said in an official statement. "The Premier League will look to implement protocols which will allow a maximum of two concussion substitutes to be used per team, with the opposition side able to use the equivalent number."
The trial run of this 'concussion substitute' will allow both sides to have two such subs per match; if one side uses theirs following an injury, the other team would also be allowed a substitute in parallel.
This same sort of a trial will also be seen in the fifth round of the FA Cup.
Although the idea in principle is clearly trending in the right direction, fans and media alike have mentioned how difficult it would be to truly confirm a concussion right there on the spot. It may not be detected for hours, days, or even weeks.
We will just have to wait and see if any sides take strategic advantage of this new wrinkle in the game. For now, let's hope the added flexibility only ensures player safety as opposed to giving a manager or a side any clear advantage.
The International FA Board (IFAB) will be tuning in with plenty of vested interest next week.
Leave a comment