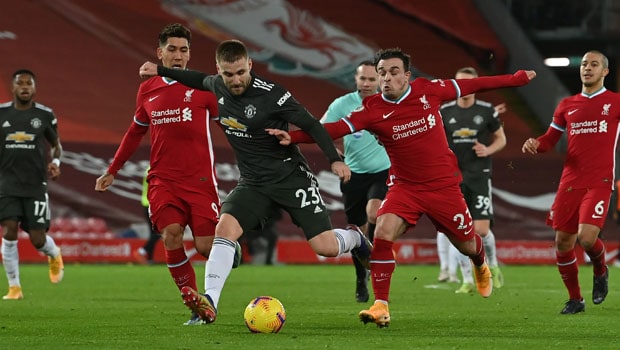 Manchester United stayed on top of the Premier League standings as Sunday wrapped up with a three-point lead in the standings. The two sides finished in a scoreless draw Sunday, Jan. 17.
Just a few months back, United found themselves staring at a scoreboard that read 6-1 vs Tottenham at home. Fast-forward a couple months, and things seem drastically different.
In what was easily the most anticipated match of the season so far, United managed to keep things on par in the standings despite losing the possession battle 66-34.
Liverpool had three shots on target, with 14 off; United had four total shots, all on target.
Some fans took to social media after the game to boast about the play of Luke Shaw. He was 'dominant' defensively and even had a nice cross to Bruno that could have resulted in a score.
United are back in action on Wednesday s Fulham before they face Liverpool again next Sunday in the FA Cup 4th round.
Leave a comment