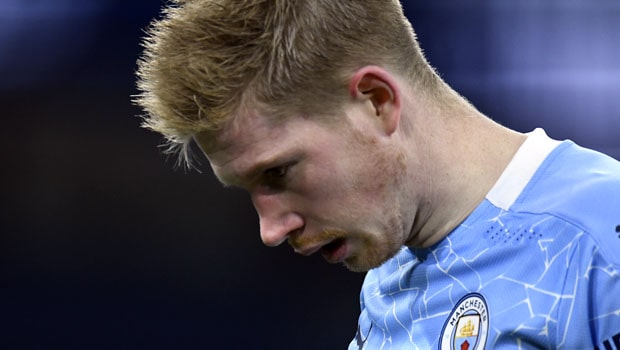 Another day, another milestone for Manchester City as Kevin De Bruyne recorded his 100th assist for the club. His 100th assist for City put him in the top 10 in league history.
"What can I say about him again?" Manchester City manager Pep Guardiola said. "The managers can help with many things, but the talent up-front belongs to them and managers are lucky to be in charge with these kind of players to make your life easier. The last two seasons we struggled to beat them and I understood why, you can only break it with the quality of the players up front. This is a special quality the managers can't give."
What's most impressive about De Bruyne's play just might be his age. He's still just 28 and looking unstoppable lately. That, combined with his consistency, makes him one of the most coveted talents world-wide.
His 100 goals assisted on for Manchester City is 31 more than any other Premier League player since making his club debut for the club.
Despite the historic moment by De Bruyne, the highlight of the match vs Crystal Palace was John Stones scoring his first Premier League double. Two shots on target for two goals.
City has not lost a match in their last nine overall, winning seven and finishing in a draw twice. They are the first team to register five-straight Premier League wins in the 2020-2021 campaign.
Leave a comment