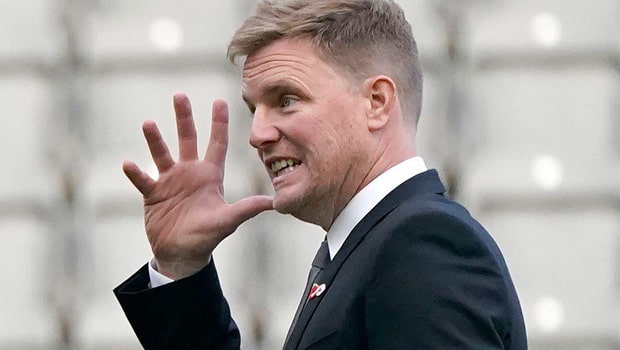 After being acquired by a powerful Saudi consortium, Newcastle is in everyone's sights as the club has become one of the richest in all of Europe.
Currently, the club is at the bottom of the table and struggles to avoid relegation. For this reason, many believe that the club will rock the winter market with significant additions.
But recently appointed boss Eddie Howe has said he is realistic and will focus on delivering results.
In a recent interview, Howe said: "I see all the reports linking Newcastle with this player and that player, it doesn't do any good for the players who are here reading that. Would urge people not to speculate too much. For me, it's the team in the here, and now that is my only focus. "
Howe added that he does not think about the winter market and that his main priority is to avoid relegation from the Premier League. Also, a few weeks ago, Amanda Staveley said that the club's plan is long-term and that the goal is to challenge the titles and cups in five years.
Therefore, the club is unlikely to open the checkbook in January to make big signings.
Howe also insisted that the club's plans and objectives are short-term "Now it's all about the short term, the position of the team. Our aim is to stay in the Premier League and avoid relegation – that's my main focus. Everything else can wait.
"I'm absolutely confident we can but make no promises on it. I believe we have the players to achieve that, but it will take a lot of hard work, sacrifice and suffering, the players giving everything they have. "
Leave a comment