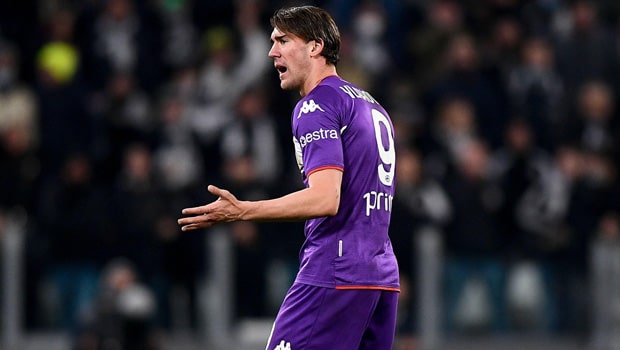 Dusan Vlahovic has become one of the most sought-after players in recent months. The Fiorentina forward has drawn the attention of clubs such as Arsenal, Tottenham, Atletico de Madrid, and Juventus, among others.
The Gunners are very interested in the 21-year-old as they see him as a suitable replacement for Alexander Lacazzate, who will likely leave the club in January. In addition, Mikel Arteta needs an effective striker who provides a greater production of goals than they are currently achieving.
Some Italian media indicated that the Gunners had reached an agreement with Fiorentina of £ 68.5m for the player to move to the Emirates in January. However, Football Italia reports that the player does not want to move to London and wants to hear other offers.
Apparently, Vlahovic is more tempting to move to Juventus. But Rocco Commisso, Fiorentina president, does not want the player to go to a rival club and would give priority to offers from foreign clubs.
In addition, Commisso does not want the player to leave in January and prefers that the departure be in the summer. But the interested clubs want to get hold of the player's services as soon as possible.
Atletico de Madrid is the club that seems to have more options to sign the player since they had made an offer of 70 million in the summer. But Fiorentina rejected the offer hoping to reach an agreement for the renewal of Vlahovic's contract.
On the other hand, Antonio Conte, the new Spurs boss, has put the player on his priority list. Conte plans to create a duo between Vlahovic and Kane to lift the club and fight for the high places of the table.
Leave a comment