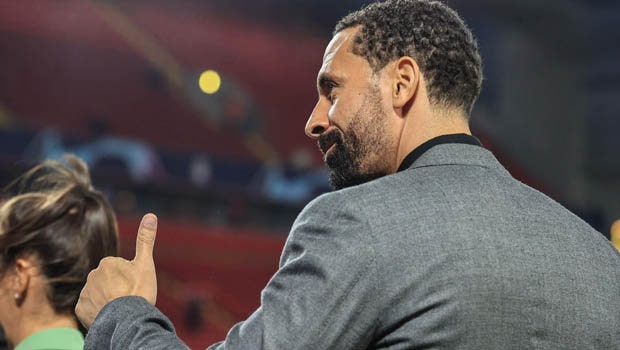 Former Manchester United defender Rio Ferdinand has slammed the club's players after their ignominious 4-1 defeat against Manchester City on Sunday at the City of Manchester Stadium. Manchester United was utterly dominated in the derby contest by City. In fact, the home team dominated the possession with 70% and took 10 shots on target whereas the Red Devils could only manage two attempts on goal.
Ferdinand added that no player in the team is ready to put their nose out in the joint and they are not coming up with collective effort. In fact, Red Devils haven't been at their best in this season and they haven't been able to put up decent performances on the pitch.
Ferdinand said on his Vibe with Five YouTube Channel, "I feel from the outside looking in, they all just want to be mates. No one wants to put someone's nose out of joint. It's like they're all in an office job in the city. They're all being nice and they don't really like each other but they won't tell each other."
"To win, you've got to be pulling people about telling them you're rubbish, sort yourself out. You don't have to be that aggressive either… it can be a simple conversation. Please tell me they are (doing that)," said Ferdinand.
Ferdinand added that the player's body language has been poor and they are not giving their all on the pitch for the club.
"I don't see a response. Their body language is awful, walking about slumped, like the world's against them, looking unhappy. You're playing for Man United man, in a derby, do you know how much those fans in that stadium would give to be on that pitch and you're walking around like, 'I could be doing better things than this on a Sunday."
In fact, a lot of Football pundits have lashed out at Manchester United's players for their mundane performances. However, the team's midfielder Scott McTominay added that the players didn't give up against City.
"From my point of view, on the pitch, it's hard to see what's going on around you but if that's what people are saying then so be it. They're all entitled to their own opinion but, for myself, it's incredibly disappointing if people think that," said McTominay.
Manchester United will next face Tottenham Hotspur on Saturday at Old Trafford.
Leave a comment