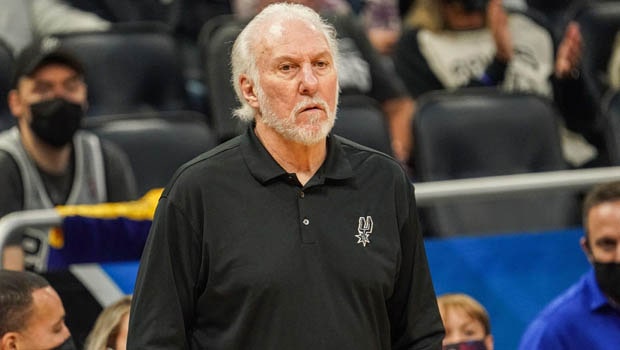 San Antonio Spurs coach Gregg Popovich has leveled with Don Nelson's record of most wins as the NBA coach and he is one win from becoming the most successful NBA coach in terms of the number of wins. Popovich registered his 1335th win as an NBA coach after San Antonio Spurs defeated LA Lakers by 117-110 on Monday night.
Dejounte Murray top-scored for San Antonio Spurs as he scored 26 points and 10 rebounds whereas LA Lakers were missing the services of their talisman LeBron James, who was ruled out with significant knee soreness.
"I thought we were a little bit quick," Popovich said. "Not very patient, but we played good defense down the stretch. And that's what fueled our lead, I think."
On the other hand, Josh Richardson scored 18 points for the Spurs along with Jakob Poeltl. Richardson showered praise on the legendary coach for his massive impact on the game.
"It's hard to put into words how much of an impact he's had on the Spurs organization, USA Basketball and basketball in general," Richardson said of Popovich.
Poeltl, on the other hand, added that these milestones don't matter to Popovich and he won't even talk about them in the dressing room after surpassing Nelson's record.
"You guys know Pop," Poeltl said. "I don't think he really cares about stuff like that. It didn't even really get mentioned. I doubt it will get mentioned when we get the next win. It's just how he is."
Meanwhile, Lakers coach Frank Vogel also heaped praise on Gregg Popovich as he rated him as the best.
"Certainly happy for him, wish it wasn't against us," Vogel said. "But Pop is the best."
San Antonio Spurs will next face Toronto Raptors on Wednesday.
Leave a comment