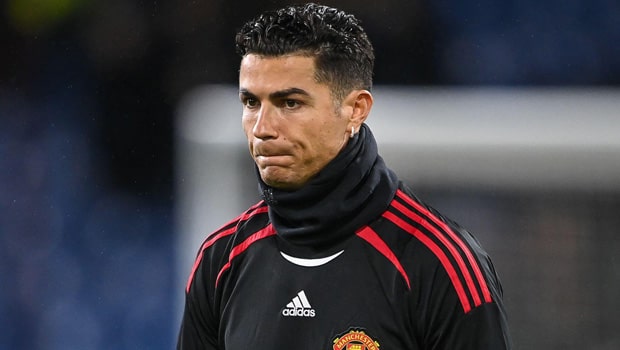 The relationship between Cristiano Ronaldo and Manchester United remains stagnant, and there does not seem to be a solution at the moment.
CR7 arrived this week in Manchester to meet with his new coach Erik Ten Hag. His agent Jorge Mendes and Alex Ferguson himself, who is trying to mediate the whole situation, also participated in the meeting.
At the moment, the negotiations are stalled. On the one hand, Ronaldo wants to leave the team, and on the other, the red devils wish for him to stay.
Many rumors have arisen around Ronaldo, such as a possible move to PSG.
Given the multiple rumors about his departure, the Portuguese star decided to break the silence and express himself on social networks.
The situation arose from an Instagram post in which a media outlet gave details of the negotiation situation between Cristinano and United: "Jorge Mendes – the soccer player's agent – told Manchester United that Cristiano Ronaldo is adamant about leaving, but Mendes left less than positive negotiations for Ronaldo to get a transfer. Sir Alex Ferguson has stepped in. United insist Ronaldo is not for sale."
Ronaldo responded to the post in an ironic tone: "Impossible not to talk about me one day. Otherwise the press doesn't make money. You know that if you don't lie you can't get people's attention. Keep it up and one day you'll have some news right." says the post of the Portuguese star.
According to some British media, Ronaldo's position is that at least Manchester United let him out on loan to a club that plays in the next Champions League since this is main goal.
Leave a comment