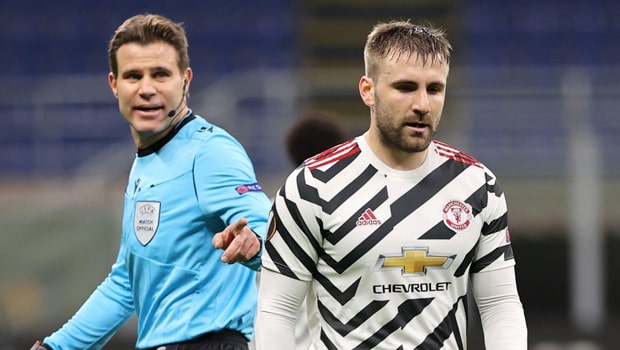 A 3-1 Manchester United victory over Aston Villa this weekend delayed the Premier League title from being handed to the Manchester City. United fell down early, but made for a comeback as they won 3-1 to remain mathematically in the run for the second-best club still.
"We have been in this situation a lot of times, we have the quality, are a fit team and we always believe," Manchester United's Luke Shaw said.
"We are just focusing on ourselves, even more so we look at the City result and we are disappointed with the points we have let go this season," Shaw added. "We have two games in four days, we need to be ready."
Bruno Fernandes scored his 27th goal of the season, 17 of them in the league. This one came in the 52nd minute seconds after Paul Pogba was fouled. The goal was Fernandes' third penalty in three appearances against the same side.
United face Villarreal in the Europa League final on May 26.
"We have a final to look forward to," Ole Gunnar Solskjaer said. "Hopefully it will be with Harry Maguire, who knows. It might be a few weeks, it might be a couple of days. It was his ankle, lower leg, the boy landed on it and twisted it."
Manchester City still need three points themselves, or for United to drop three points, for the Premier League title to be decided.
Leave a comment