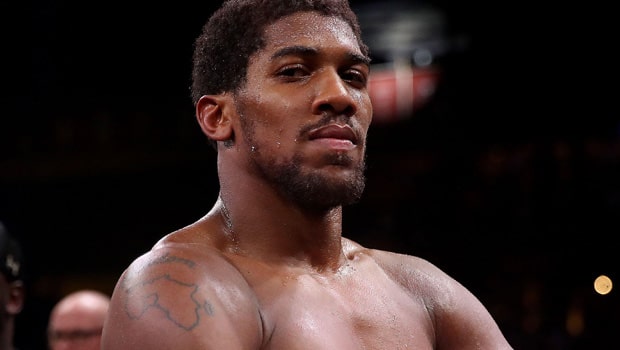 The much-awaited unification bout between Anthony Joshua and Tyson Fury has been given a location and two possible dates. Joshua's promoter, Eddie Hearn, confirmed on Tuesday that the fight would hold in Saudi Arabia on August 7 or 14.
The fight, which was confirmed earlier this year, has been without a date or venue since, causing people to doubt if it would eventually happen. But Hearn has assured us that we would get to see the fight very soon. He said, "I think it's a very bad secret that the fight is happening in Saudi Arabia. To be honest with you, I don't mind giving you that information. Bob Arum [Fury's US promoter] has already done it. August 7 or 14 is going to be the date. Of course you've got the Olympics finishing on August 7, so in terms of a global spectacle, it would make sense to go on the 14th. That's one of the things to tick off in the next, hopefully, few days."
There is so much to look forward to in this fight. First of all, it is the first heavyweight unification bout ever. The two men are champion in their own rights but on that fateful night in Saudi Arabia, one of them would have to emerge as the true champion of the Heavyweight division. According to the contract, two fights were agreed. This means that even after the fight in August, we would get to witness another, sometime in December, as earlier hinted by Hearn.
Joshua has just one defeat in his fighting career, which came in 2019 in the hands of Andy Ruiz Jr. But a determine Joshua came back to win it in December of that same year. Since then, he has only been on the ring once, when he had the IBF belt on the line against Kubrat Pulev, who he defeated.
Fury has an unblemished record with only one draw, which was in his first fight against Deontay Wilder back in 2018. In 2020, both men met again and Fury won with a seventh-round knock out.
So, going by their history, both men have got it. The unification bout would be one like no other and it could just be the fight of the century as there is a lot at stake in terms of titles and reputation.
Two weeks ago, Fury called out Joshua on Instagram and said that he would quit the fight if Joshua made it past three rounds with him. Joshua's reply to that was "Less talk. More action!"
All of these drama just serve to show us that Joshua vs. Fury could be a fight like no other.
Leave a comment