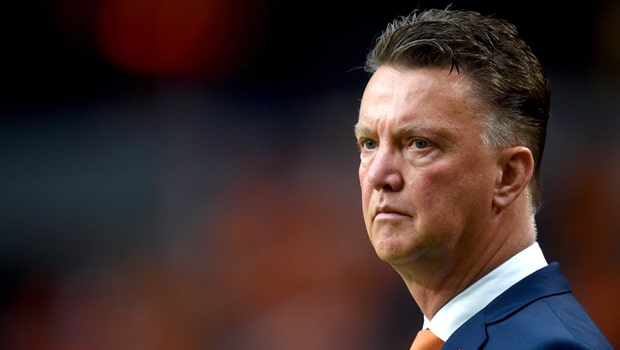 Former manager Louis Van Gaal says Manchester United are run 'solely from a commercially-driven perspective' under chief executive Ed Woodward, who knows 'zero' about football.
According to Van Gaal, sacked in 2016 before Jose Mourinho was installed, the club's problems have stemmed from having Woodward at the head of affairs.
Van Gaal, who has also had spells in charge of Ajax, Bayern Munich, Barcelona and the Dutch national team, drew comparison with the differences between Man United and the Bundesliga champions.
"At Bayern, the people in charge are football men. I always appreciated that," he told German magazine 11 Freunde.
"At Manchester United, on the other hand, Ed Woodward was installed as CEO – somebody with zero understanding of football who was previously an investment banker. "It cannot be a good thing when a club is run solely from a commercially-driven perspective."
Bringing in Mourinho was a clear statement from Woodward that results, not performances, would be the defining judgement at Old Trafford according to Van Gaal.
"I don't hold it against the club. They wanted Mourinho and he was on the market," he added.
"Appointing Mourinho was obviously interesting from a business point of view. He wins games. And for a club like United, the main thing is to win trophies.
"How they are won isn't the main priority, the English fans see it differently. They accept that the game is not all about attacking but it is also about defending."
Manchester United are 21.00 to win the Premier League next season under Mourinho's successor Ole Gunnar Solskjaer, while they are 1.91 to finish in the top four.
Leave a comment