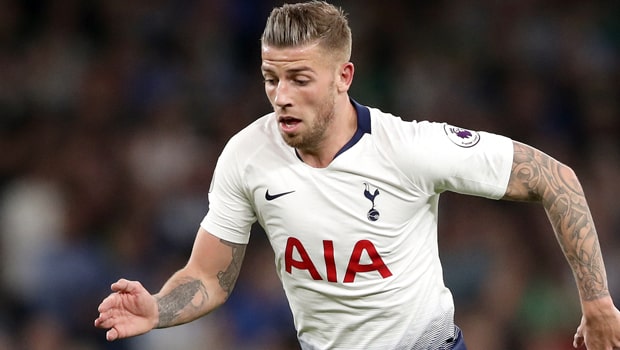 Toby Alderweireld wants Tottenham to learn from their Champions League defeat to Liverpool and build on the experience – and he suggests he'll be there to help.
Alderweireld is one of a number of Tottenham players touted to leave this summer, having just one year left on his contract and a £25million release clause.
The Belgium central defender however is calling on his team-mates to use the Madrid loss to Liverpool as a learning curve. "You see we are improving," he said.
"We have a new stadium behind us now and we have a young group. A group who can still improve. "This experience we will take as well for next season and we have to go again.
"We are going to think like this in the next couple of days or weeks. Of course everybody is very disappointed but we have to look at it like that."
Manager Mauricio Pochettino had said that the game represented the end of a five-year chapter for Spurs in the run-up to the final.
Playmaker Christian Eriksen is being linked with Real Madrid, while Alderweireld is rumoured to be on the shopping list for a host of Europe's biggest names. It appears however that he isn't certain to leave north London this summer.
He added: "It's the next step that we have taken and now we have to keep going. Not think, 'Oh we are happy with the final and maybe in a couple of years (we'll be back)'.
"No, no. Next year we want to be here again. That's the mentality, the philosophy we have in this group.
"To improve every season. And again with the new stadium, with the new vibe in the team, we'll do good." Tottenham are 15.00 to win the Premier League title next season.
Leave a comment