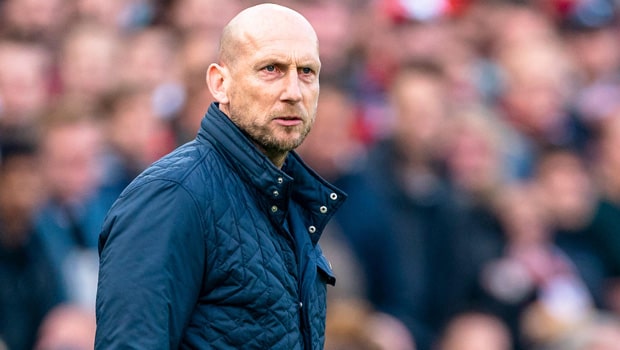 The Red Devils are looking for a new coach for next season. In fact, the club is conducting interviews with different candidates.
Erik ten Hag has already had a meeting with the club's board and is positioned as one of the favorites to take on the role. But he has competition.
His compatriot and former Red Devils player Jaap Stam have thrown her hat into the ring to compete for the spot.
Stam represented the Red Devils as a player for three years, winning three Premier League titles, including during their famous treble-winning 1998/99 season.
In an interview with Betting Expert, the 49-year-old Stamp said he would be willing to return to Old Trafford for any role the club offered him.
"If they [Manchester United] would ask me [to take a coaching/managerial role], I would do it straight away without a doubt," Stam told and added
"You know United is my life as well. I've had great seasons over there, won trophies, and it's been very important for me.
"In any way, if I could help them out, I would be tempted to do it,
"I know they are probably not going to come and call me, but also in a different role, and that counts I think for every player who has played for United. I think everyone is very eager to help the club and hopefully bring them to the absolute top level.
"Like I said, you never know, that would be interesting.
"It's all about owners, it's all about technical directors, it's all about coaches that step in, who do they want as assistant coaches. That's how it goes."
Stamp's experience as a manager includes managing Ajax's youth team, PEC Zwolle and Feyenoord in his native Netherlands.
Leave a comment