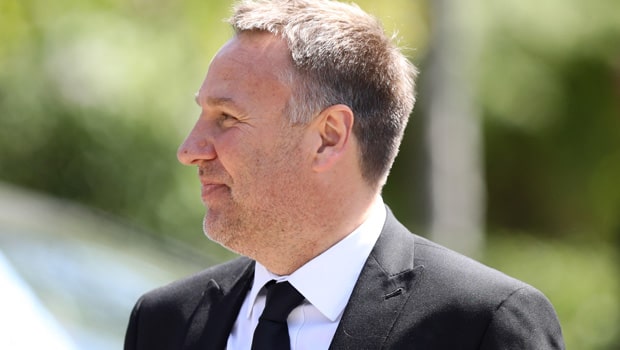 Former Arsenal player Paul Merson feels Ole Gunnar Solskjaer is very fortunate to still be hanging on to his job. Manchester United boss has come under scrutiny in the recent past as the results haven't gone the right way for him. Solskjaer also had to face a humiliating loss against arch-rivals Liverpool as the Red Devils lost by an ignominious margin of 5-0 at Old Trafford on Sunday.
Since then the pressure has manifolded on Solskjaer and he has been forced to take criticism from all corners. Solskjaer also admitted the 5-0 drubbing against the Reds is one of the darkest days of his managing career.
Manchester United had added players like Jadon Sancho, Raphael Varane, and Cristiano Ronaldo and thus there were huge expectations from the club. However, there is no doubt that the club is not playing up to potential and has come up with poor defensive play in a lot of matches, which has led to the team's downfall.
It has been noticed that the Red Devils are nowhere close to teams like Chelsea, Manchester City, and Liverpool.
Paul Merson said while talking to Sky Sports, "I have never seen a result like it before. Nothing compares to this result, nothing. I was embarrassed. It wasn't a good watch. Manchester United versus Liverpool, the biggest game in the world, the biggest game in United's season, and they lost it by a country mile.
Merson added that Solskjaer is lucky that the management has decided to stick with him thus far.
"I don't like seeing any manager get the sack, but Ole Gunnar Solskjaer is very fortunate to still be in a job. He's as lucky as you can become as a manager."
"I don't care what anybody says but if any other manager at any other club in Europe lost 5-0 at home to your biggest rivals, the manager is gone. If Chelsea or Arsenal lost 5-0 at home to Tottenham, the manager would do well to still be there on Monday morning.
In fact, Manchester United has managed to win a solitary match out of their last five games, which has been disappointing for the club.
"Manchester United have won just one Premier League game in five, that just isn't acceptable, and yet the manager has still got a job. I don't know what's going on at the club."
The Red Devils will next face Tottenham Hotspur on Saturday.
Leave a comment