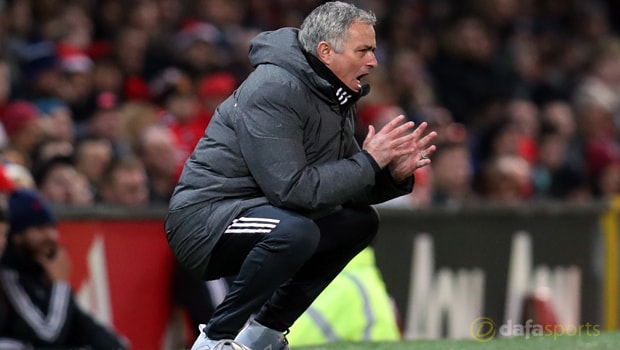 Fabio Capello says Jose Mourinho's spat with Antonio Conte may be a diversion tactic from the Portuguese as his team are struggling behind neighbours Manchester City.
Mourinho and Conte have become embroiled in a tit-for-tat war of words through the press, ensuring there is already plenty anticipation ahead of Chelsea's visit to Old Trafford in the Premier League next month.
While Capello believes the Red Devils manager may be playing games, he also suggested his own compatriot at Stamford Bridge would do well to steer clear of engaging Mourinho.
"They're completely out of their minds. I never thought it could get this far. But remember, when you wind Mourinho up, he's very clever in these debate situations. Maybe once again he just wants to divert the attention from his team," Capello told Sky Italia.
"You've got to have a very good grasp of English. I would always want a trusted interpreter with me because your words in English could be interpreted in a different way. But confronting Mourinho is very dangerous."
Mourinho finds his team lagging some 15 points behind Pep Guardiola's City and, while their neighbours have invested heavily, Capello says the United boss may be feeling the pressure.
"I think Mourinho is getting a bit nervous. I know him very well. The gap [between United and City] is very big and this can make him nervous," he added.
"But I've got to say that Manchester City have been spending £200-250 million every year. In the end, they're bound to build a decent side."
Manchester United are 2.50 in the betting without Man City Premier League market, while third-placed Chelsea are 2.63.
Leave a comment