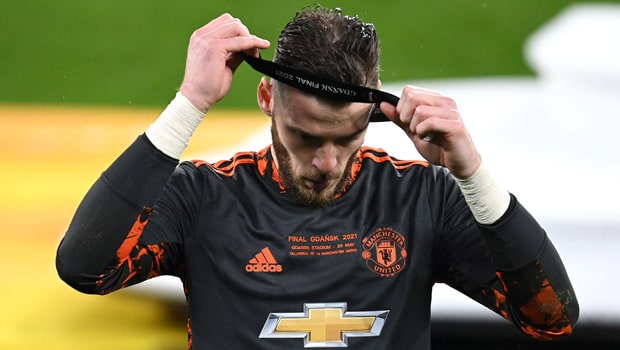 David de Gea culminated another season with ups and downs at Man U's.
Since Dean Henderson arrived at the club, there has been much speculation about de Gea's future. Rumors have circulated in recent months that the 30-year-old Spanish goalkeeper is considering leaving Old Trafford.
These rumors gained a lot of force after the poor performance that de Gea showed in the Europa League final against Villareal.
During the game against Villareal, de Gea failed to stop a single one of the 11 penalties from the Spanish team, and he also missed his shooting attempt.
The fans have trashed de Gea and want him out of Old Trafford.
But de Gea says that he wants to stay with the club and that he is ready to fight for his position.
According to a report in The Sun, de Gea has not even considered the possibility of a transfer and is willing to fight Henderson for a first-team spot.
Henderson has already openly declared his intentions to secure the first-choice spot for the club's goal.
"There's no excuses when you step over that white line. You've got to puff your chest out and go for it and everything that you've put in day in, day out, all the training, everything, pays off." Henderson said in an interview.
David de Gea is preparing for the Euro, but also in the Spanish team, he will have to fight for the starting position since Robert Sanchez is the leading candidate for Luis Enrique's number one option.
De Gea has a contract with the Red Devils until 2023 with the option of a one-year extension.
Leave a comment