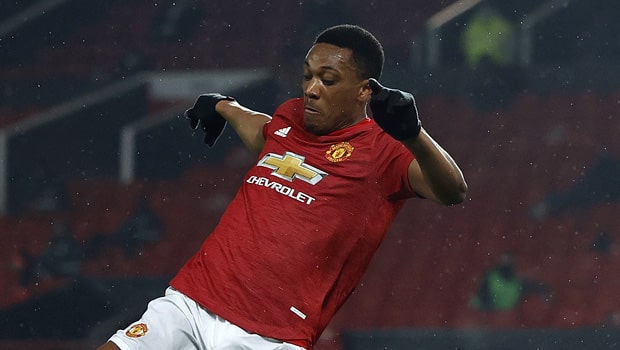 The 25-year-old Frenchman Anthony Martial has become an iconic Red Devils player.
Since his debut with the first team five years ago, Martial has shown great technique, quick feet, and a great scoring nose.
But Edinson Cavani could put Martial's continuity with the first team at risk.
Martial has been occupying the natural position of a number 9, down-the-middle center forward.
However, Cavani has shown that he dominates that position better than anyone else at Old Trafford. And many are asking Solskjaer to make the Uruguayan the first attacking option.
By comparison, Cavani has made 21 appearances for the Red Devils this season, scoring six goals and two assists.
While Martial has participated in 27 games, scoring seven goals and giving seven assists.
Cavani is not exactly a young player. This month he turns 34. And even though he has shown that he still has excellent form and performance, these are not going to last long.
For some experts, Solskjaer must take advantage of the excellent moment of Cavani and make him the first option at forward.
This would put some pressure on Martial, who generates divided opinions at Old Trafford as some think that he is an inconsistent player and that he does not give everything for the club.
The Premier League title race is getting tighter; the Red Devils are tied with Manchester City in points, but the Citizens had better goal differences with one game less. And very closely comes Liverpool closing the gap for the first position.
Solskjaer has to play his best cards if he wants to clinch his first Premier League title, and it seems that the best bet is Cavani to lead the club's attack.
Leave a comment