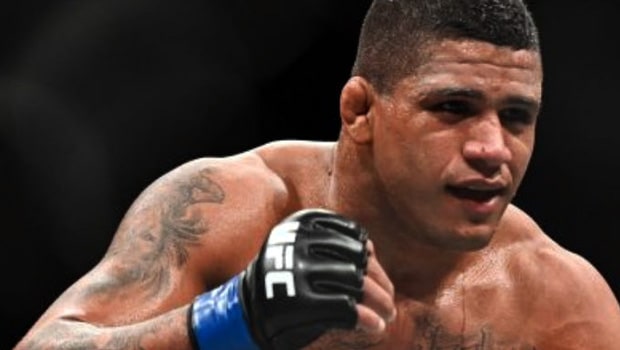 The UFC has a jam-packed schedule and on February 13 we are getting what should be a very entertaining UFC welterweight title fight between Kamaru Usman and Gilbert Burns at the UFC Apex in Las Vegas. A limited number of fans will be in attendance because of the COVID-19 pandemic. This fight was supposed to take place at UFC 251 but Gilbert Burns tested positive for COVID-19 ahead of the clash.
In 2012, Burns and Usman started training together they're apparently accustomed to each other's fight styles. "Me and Kamaru had over 200 rounds sparring, at least," Burns told MMA Junkie in a recent interview. "We started training together in 2012 in Blackzillians. Then Blackzillians broke down, they disappeared, so we moved with Henri Hooft. We went to a place called Combat Club. Then we were there for almost a year, and then we opened up the Hard Knocks. We were at Hard Knocks for two years. Then we moved to Sanford MMA and then we been in Sanford for a total of two years. So I've trained with Kamaru for seven years and we both love to train. 
He was a good training partner for me and I was good partner for him. Just sparring sessions, over 200. And just the grappling sessions, plus the wrestling sessions, for sure I have so many hours on the mat with Kamaru. We know each other very well."
Usman's current 12-fight win streak saw him go from an unknown to one of the most dominant champions in the UFC and Burns is one of the fastest rising welterweights in the promotion and now he can dethrone his former sparring partner to win the title. "Durinho" insists that he knows how to beat Usman.
"It was hard work for both," Burns said. "He beat me up a couple of times; I beat him up a couple of times. It was very competitive, especially when I went up to 170. I think I was always a natural welterweight, but as soon as I moved up (from 155 pounds), I got a little bigger and then I felt even better with all the welterweights at the gym. 
But it was always good work. Kamaru was always a guy that if I saw that he was available, I was always looking to drill or to train and with him. We helped each other a lot."
"I have so much respect for Kamaru," Burns concluded. "I like him a lot and it's going to be a competition. No bad blood, nothing. I have nothing against him. He's been a great champion, a good teammate. We were never close friends, we never texted each other or anything, it was always about fighting."
Leave a comment