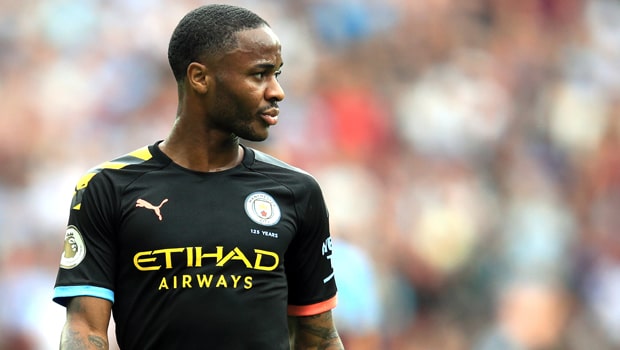 Brazilian national, Neymar plays forward for PSG and Brazilian national team is not as good as Raheem Sterling, according to former Marseille player Tony Cascarino.
Cascarino who was once a player of French Ligue team Marseille has stated that Raheem Sterling is one of the top five footballers in the world, better than Neymar and should be eyeing the Ballon d'Or.
Sterling had a lovely season last season winning the Premier League with Manchester City as well as helping England win the Bronze medal at the inaugural FIFA Nations League.
Neymar on his part had a season to forget as injury disrupted his season which made him missed the Copa America hosted in his own country, Brazil.
Cascarino in an interview was asked to pick between Neymar and Sterling. He said he'll have Sterling as a player.  Cascarino also trying not to take into account the antics that have gone on with Neymar off the field, but he still thinks that Sterling is better on the field as per statistics are better and he's playing in a better team.
With Neymar known for his dribbling and scoring abilities, Cascarino pinpointed that despite these he has seen Neymar do things that no other footballer can do in a match more like a 'Harlem Globetrotter' footballer. However he also added that in terms of playing brilliant for the team and score goals at the rate, Sterling is the man to do the job.
With Neymar already being compared to the likes of Cristiano Ronaldo and Lionel Messi, Cascarino stated that he would argue to any length that Sterling is among the top five players in the world. Plus, what excites him about Sterling is his constant improvement.
He describes this improvement as being dramatic, adding that if Sterling were to be put on the transfer market tomorrow, Man City wouldn't take less than £150 million for him.
Neymar will be hoping to get his season up and running after failing to secure a move back to his former club Barcelona during this summer transfer window.
Leave a comment