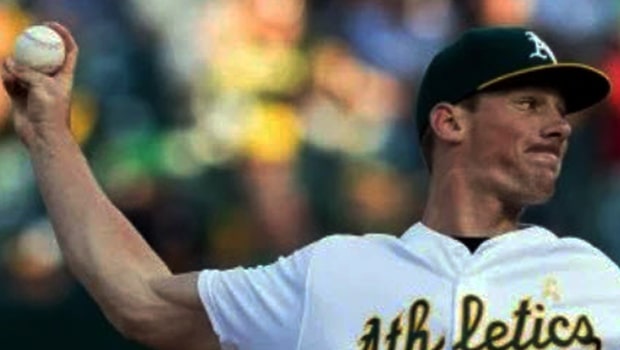 Chris Bassitt struck out 11 in six innings to get his 10th win which helped Oakland Athletics defeat the Detroit Tigers 10-2 on Saturday night.
Oakland Athletics right-hander, Christopher Bassitt, was in terrific form for his club as he struck out 11 in six innings for the A's, as they won the Detroit Tigers.
The match took place two days after the birth of Chris Bassitt's first child. The Oakland player got off a rusty start and created a new career-high for strikeouts. At the beginning of the game, Bassitt was also very instrumental in a rare 6-1-4 double play that helped get the Athletics on the front foot.
Fellow Oakland players, Matt Chapman, struck his 32nd home run in the match, Matt Olson had four hits which included his 29th homer, and Jurickson Profar hit his 20th home run for Oakland Athletics. Oakland now remains just one game behind Tampa Bay for a spot on in the top AL wild card. They also moved 1½ games ahead of Cleveland for the second spot.
After Bassitt gave up hits to two of Detroit's first three batters, He orchestrated a strange double play that helped his team.
Christin Stewart hit a high pop-up into the foul area that Athletics third baseman Matt Chapman pursued before the ball returned fair and dropped on the infield dirt. Oakland shortstop Marcus Semien took the ball and threw it to Bassitt who was alert and covered third for the force out. Chris Bassitt then threw to second to get Miguel Cabrera, who had already halted his run while the ball was in the air.
In the post-match interview, Bassitt said: "I didn't know where the ball was going, the wind was weird tonight. I don't know in the history of baseball if that has ever been done."
Bassitt has now become the third Oakland Athletics pitcher to win 10 or more games this season, and the other two are Mike Fiers (14) and Brett Anderson (11). It is also the first time that Oakland has had three 10-game winners since 2013.
Additionally, the 11 strikeouts by Chris Bassitt are the most strikes by an A's pitcher this season.
Oakland Athletics are priced at 22.00 to win MLB World Series, while Houston Astros are favoured at 3.15 to take home to title.
Leave a comment