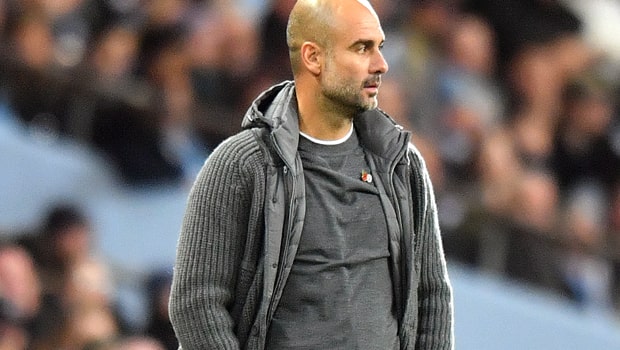 Pep Guardiola says his move to the Premier League has resulted in him becoming a "better manager" than he ever was at Barcelona or Bayern Munich.
The Spaniard is now in his third season with Manchester City and last term he led them to the Premier League title, re-writing the record books as they did.
With three La Liga titles and two Champions League wins during his tenure at Barcelona and a hat-trick of Bundesliga wins at Bayern, Guardiola was already amongst the worlds' best before he set foot in England.
But managing in the unpredictable Premier League has helped him improve still further, he believes.
"I am a better manager than I was in Germany, and I am a better manager now than I was in Barcelona by far, just for the fact of being there," he said at the Peers Annual Lecture at Liverpool University on Wednesday.
"Now, I feel being here I am a better manager too because I learned to handle this incredible league in many circumstances."
Guardiola stopped short of suggesting the Premier League is the best in the world, though he does feel England's top flight is the "most unpredictable".
"It is the toughest one, for the amount of games, for the weather and the referees saying: 'play (on), play (on), play (on)' and the competitors, there are many. It is the only country that five or six [teams] can win the Premier League," Guardiola added.
The 47-year-old has also reiterated that his future probably lies in international management.
"I would like to be an international manager in a national team," he said.
"Sooner or later, it will happen because every three days I would like to be involved, but a little bit more calm, play more golf….now I do not have time to play."
His Man City side are 1.25 to win away at West Ham on Saturday. The Hammers are 11.00 while the draw is 6.00 at the London Stadium.
Leave a comment