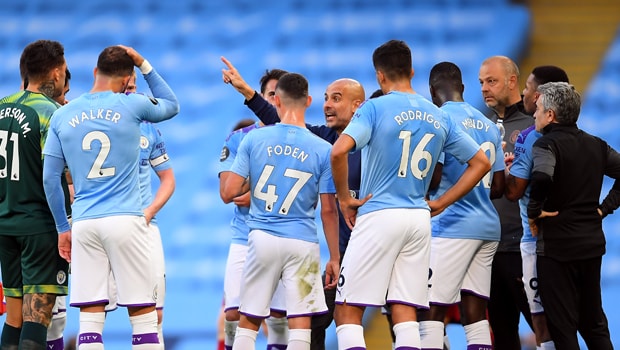 Premier League side Manchester City, reigning champions before Liverpool secured the title last week, were under investigation for breaking the UEFA Financial Fair Play rules. The alleged wrongdoing could have resulted in a ban from participating in the Champions League for up to two years, along with losing of points to start the next season and financial repercussions. However, the original ruling was overturned and now went in City's favor, with only the failure to co-operate with the Court of Arbitration for Sport resulting in a fine of £10M. The fine is barely a slap on the wrist, as the financial misconduct was, again allegedly, for much higher gains. City had been warned and fined already back in 2014, when they accepted to pay £49M. Punishing a club for using too much money by asking for money seems somewhat counter-productive, but City is nevertheless back in contest for the UEFA Champions League spots in the Premier League.
While City has stood firmly in the second place for the season, the overturning of the previous ruling sends some ripples down the table. If previously the club on the fifth place was likely to enter the Champions League, now it is back to normal, with only the top four teams qualifying. The fifth and sixth teams will enter the Europa League group stage, while the seventh will take part in the qualification for the secondary continental competition.
Three games remain for the top clubs, except for Manchester United facing Southampton tonight on Monday 13th July. City has secured their 2nd spot, but the rest is as open as it gets. Chelsea still stands at third, but they have already lost to West Ham and Sheffield United in their past four games. Leicester has been struggling as well, only collecting six points and winning one out of six games since the resuming of the season. Manchester United are right there to take the spoils, should either of the current top-4 teams stumble. With their game in hand they can already leapfrog both, as they stand at 58 points against Leicester's 59 and Chelsea's 60.
Wolves and Sheffield United are the challengers within reach, with 55 and 54 points respectively. Sheffield recently beat Chelsea, Wolves and Tottenham, while Wolves bounced back after two losses to maul Everton.
Leave a comment