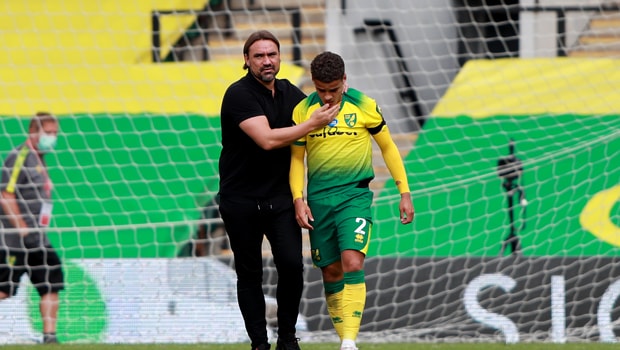 The first season up from the Championship proved more educational than anything else for the Canaries of Norwich. Their relegation was sealed by losing to West Ham 0-4 on the 35th round of the Premier League season 2019/2020 on Saturday. After dominating the lower tier last season, the survival hopes were high entering the main contest in the UK, but the results diminished fast after a decent start. Simply put, the team that enjoyed success in the Championship was not good enough for the Premier League, despite their best efforts. Injuries caused issues as well, but that is the case in all of professional sports and can't be used as a legitimate reason for the failure to stay up. While some moves were made during the transfer window in January, bringing in Ondrej Duda and Lukas Rupp to strengthen the midfield, the defensive end was left suspect and, in the hindsight, it might've been useful to add some help to Teemu Pukki up front as well.
However, looking at the positives, the young key players got their feet wet in the Premier League and proved their worth, but will it be of any help for Norwich in the longer run remains to be seen. The likes of Todd Cantwell, Max Aarons, Ben Godfrey and Emiliano Buendia are likely to attract at least some interest in the Premier League teams and despite their contracts, the players might want to take the step up after already enduring and beating Championship once. The team's top scorer with 11, Teemu Pukki is heading to his 30's and possibly looking to cash-in, if there still are high-caliber takers – the Finn started the season fantastically but went down with his team eventually, having scored his last goal in January.
Whatever is going to happen to the core of the Norwich team, they are likely to be strong favorites the return to EPL sooner rather than later. The parachute money received from relegation should provide some help in adding the necessary quality to the team and returns from some transfers might prove crucial next time Norwich will push for promotion. It just might be that the return came too soon for Daniel Farke's team and the next time they will be better armed for the warfare.
Leave a comment