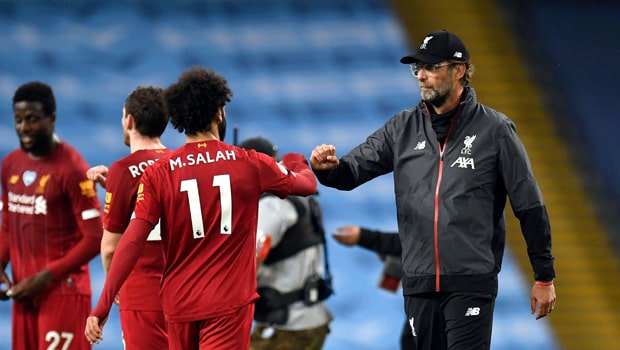 Mohamed Salah has a contract with Liverpool until 2023, so the club has already moved to ensure that its star player remains at the club for a longer time.
Salah is one of Liverpool's most important players at the moment and is considered one of the best in the world.
Liverpool boss Jurgen Klopp was asked about Salah's contract situation and said:
"Things take time, it's a contract, There's so many things that you have to do in these negotiations, and that, by the way, is a third party, the agent is there as well.
"There's nothing to worry about; it's a normal process. He has a contract here this season and the following season.
"It's just the situation; really, it's all fine.
"We are in talks – he's a world-class player, unbelievable player, great boy, he's done a lot of great stuff for Liverpool and, of course, we want to keep him.
"Now, let's see how it will work out."
For his part in an interview with GQ, Salah said he wants to stay at the club, but it all depends on them agreeing to his requests.
"I want to stay, but it's not in my hands. It's in their hands; They know what I want. I'm not asking for crazy stuff."
"The thing is, when you ask for something, and they show you they can give you something, they should because they appreciate what you did for the club.
"I've been here for my fifth year now. I know the club very well. I love the fans. The fans love me. But with the administration, they have been told the situation. It's in their hands."
Salah's statements are generating a lot of speculation, as it seems that there is no understanding between the parties at the moment.
Fans are concerned that the club's hierarchy has not already agreed with Salah and fear that the player could leave the club.
Leave a comment