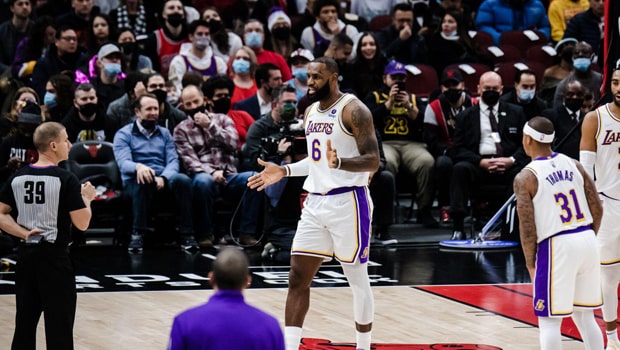 Since the inception of the ongoing NBA 2021-22 season, there has been a lot of talk regarding maintaining LeBron James' workload management and how many minutes should the head coach Frank Vogel be playing him on the court. However, James, who is playing his 19th NBA season, is not losing sleep over it.
The talisman said that his body is accustomed to playing long games and he has been consistently doing it for the last two decades. James recently turned 37 and there has been a lot of emphasis on his load management as he missed a majority of the previous season due to injury and also missed a few matches in the early phase of the ongoing season due to ankle injury.
Meanwhile, James was once again at his lethal best as he top-scored with 34 points against Sacramento Kings but could not save his team from a 125-116 loss as his efforts went in vain. King James played for a total of 39 minutes and played at the top of his game.
"I don't get caught up in usage rates and heavy loads and things of that nature. I mean, that's been me my whole career since I was an 18-year-old kid taking over a franchise. That type of pressure or load is something I'm accustomed to. I've been accustomed to for 20 years," James said.
But the Lakers were totally dominated in the third quarter as the Kings scored 40 points while James' team could only add 23, which was the turning point of the game as the Lakers led for the major part of the first half.
"It's been an up-and-down season, that's why we're at .500," James said. "The third quarter tonight, their tempo was too much for us. We couldn't handle it."
On the other hand, six of Kings' players scored in double digits with De'aaron Fox top-scoring with 29 points.
The Lakers will next lock horns against Denver Nuggets on Saturday.
Leave a comment