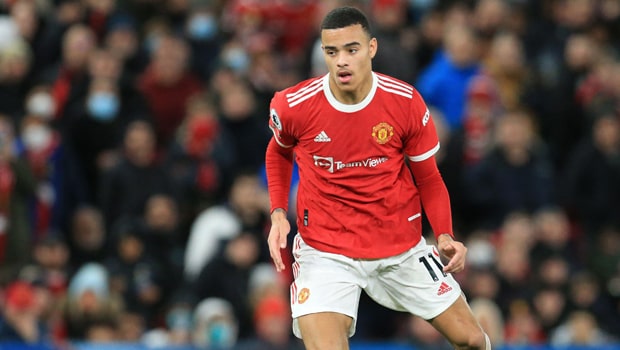 Former Manchester United legendary mid-fielder Paul Scholes reckons young talent Mason Greenwood should be playing up front for the club. Greenwood hasn't received a lot of chances in the starting XI as the team has gone with the experienced duo of Cristiano Ronaldo and Edison Cavani.
In fact, Scholes is frustrated to note that Greenwood is the first to be taken off by the manager when he has to make a substitution. Former Manchester United midfielder feels Greenwood is also made the scapegoat for the team's poor performances in the recent past as he is young.
Scholes wants Greenwood to start over veterans like Cavani and Ronaldo but the youngster is not getting enough time on the pitch. The 20-year-old has scored 34 goals and provided 12 assists in 126 appearances in all competitions for the Red Devils.
Paul Scholes told Webby and O'Neill YouTube Channel, "Mason Greenwood is a brilliant player – great potential. The manager keeps taking him off, he's almost become a little bit of a scapegoat, a little bit of an easy target because he's a young player."
"He should be playing up front for this team. As good as [Cristiano] Ronaldo and [Edinson] Cavani are and have been throughout their careers, for Manchester United's center forwards to be 37 and 34 just tells us where the club is at."
Scholes added that Greenwood should be getting his deserved opportunities and he will score goals for United.
"Greenwood has to be playing now – and in the future. He is a highly-talented lad and I'm frustrated when I watch him because you know he's going to be the first man off every single time. He's been shoved out in those wide areas – the lad is an out-and-out center-forward. He will score goals in this team – no doubt about that."
Mason Greenwood has certainly shown the skills to go a long way in his career. The youngster has got the speed, with which he can breach opposition defense.
Meanwhile, Ralf Rangnick had revealed why he decided to take off Mason Greenwood in a 1-0 loss against Wolves.
"It was 0-0 and we were having the better moments in that part of the game to so we decided to bring on Bruno. He had the big chance to put his 1-0 ahead. Mason was good but I had to take somebody off and we didn't want to take one of our sixes off. So the question was should I take off Edi or Mason and I decided to take off Mason."
Manchester United will next face Aston Villa on Saturday.
Leave a comment