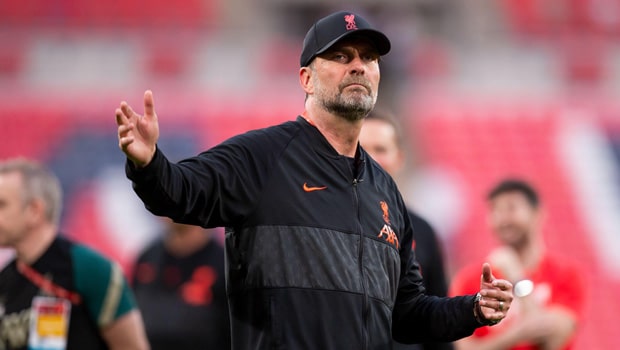 Liverpool manager Jurgen Klopp reckons it will still be a good season for the club even if they don't win the Premier League and Champions League titles. The Reds are in a cat and mouse race with Manchester City for the Premier League title and they will face Real Madrid in the UEFA Champions League final on May 28 in Paris.
Liverpool clinched the FA Cup title as they beat Chelsea on penalties, which is their second title of the season. The Reds have ticked the right boxes and they will look to continue their good show at the business end of the season.
"If we play a season as we play and we win the Carabao and fight for the title until the end, I think it's a good season," Klopp told a news conference on Monday.
On the other hand, Liverpool will be up against Real Madrid, which is the most successful team in the history of the Champions League.
"The FA Cup is a massive competition. It felt great. It takes the pressure off and that's what makes it more enjoyable.
"It would be massive if we win in a few weeks' time in the Champions League. But we play the most experienced Champions League team on this planet.
"We aren't massive favorites. It's an open game and every little advantage we can get is good. They win the league already. Between now and then, two massive games."
Meanwhile, Liverpool is four points behind Manchester City but has an extra game in hand. However, if Jurgen Klopp's men slip to a loss against Southampton on Tuesday, then City will take the title.
"This is game 60 so we have to be very careful. We don't finish the season tomorrow," he added.
"When did Southampton have their last game? 10-12 days? Southampton is completely fresh. They are always a well-drilled team. We have to make changes. I don't know how many."
Leave a comment