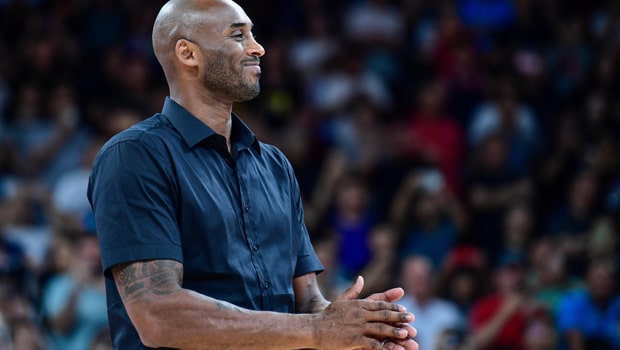 Study the best and compete against them if you want to become the best. This a privilege that you have to earn from hard work and dedication.
Kobe Bryant is one of the best basketball players of all-time. He made it a goal to become the best since day one. Kobe then studied the best and he couldn't wait to compete against them.
In an interview early in his career, Kobe Bryant said that he dissected the games of all the greats so that he could take different parts of what they did and put them into his game so that he could be well-rounded.
Kobe also knew that he would have ups and downs, that playing in the NBA was going to be a roller coaster that would take a lot of mental and physical toughness. He succeeded because he was willing to get in there and learn.
Life in general, is full of ups and downs so learn from others and learn from your mistakes. You can nervous or have a little fear but don't let that keep you from being the best you can be.
"I always try to dissect different players, even at an early age. Whether it was Magic, Michael, Pippen – whoever – I try to take different parts of their game and put them into my game so that I can be a well-rounded athlete." – Kobe Bryant
Kobe Bryant is possibly one of the greatest NBA players of all-time and the greatest Laker ever. Two jersey numbers in the rafters at the STAPLES Center prove it. Kobe was able to take over games in ways that not many players could.
His drive to win at any cost helped him succeed on and off the court. An 18-time NBA All-Star, five-time NBA champion and one-time NBA MVP, Kobe tragically passed away on January 26, 2020. Kobe's game was influenced by Michael Jordan, he never denied it. He averaged 25.0 points, 5.2 rebounds and 4.7 assists in 1,346 career games with the Lakers
Kobe worked like he had no talent, then he played like he believed he was the best player in the world. Prepare with humility; perform with confidence, that's one of the many lessons he taught us.
Leave a comment