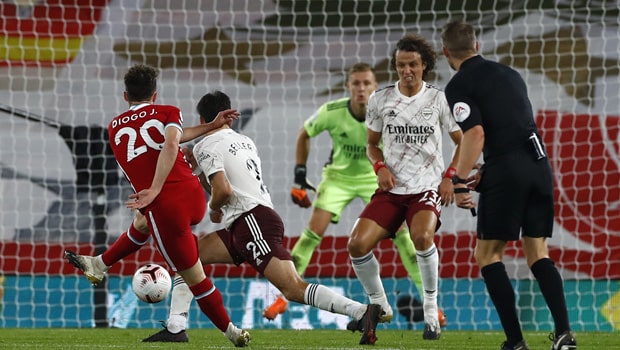 The Premier League got an almost brand new winner last season, with Liverpool capturing the title after 30 years of trying. Before that Leicester had provided the biggest shock, probably the history of the Premier League, by winning the title in 2016. Early on the 2020/2021 season, it seems that there could be some surprises in the air – although only two or three games have been played so far.
As expected, Liverpool is still right there on the top, with their well-oiled machine having nonchalantly taken three wins from their first fixtures, although only narrowly in the opener against Leeds. The other two teams Liverpool have beaten were Chelsea and Arsenal, so it's been a trial by fire which the reigning champs passed with flying colors. However, they are not on top of the pile.
It is the wonder-team from a couple of years back manning the top of the Premier League. Leicester City had a somewhat disappointing ending to their corona-ridden season of 2019/2020, but they've bounced right back early in the new season. Admittedly, their opposition has not been as fierce as for some other teams, they've beaten WBA and Burnley, but then did the unexpected and ran away clear winners from Etihad, leaving Manchester City stunned with a 2-5 home loss. A hat-trick featuring two converted penalties by Jamie Vardy secured the so far most memorable game of the EPL.
Both Manchester City and United have only played two games, winning the other and losing the other. United can count themselves lucky for three points against Brighton, while Crystal Palace was a nasty guest to Old Trafford, taking the points with a 1-3 robbery. Both Pep Guardiola and Ole Gunnar Solskjaer will have some work to do to get their season going.
To return to the top, Everton is third with nine points, just behind Leicester and Liverpool Carlo Ancelotti's team was expected to make strides this season and they've duly delivered. Last season's escape artists Aston Villa have taken two victories as well and complete the group of four undefeated clubs so far, although Villains have only played twice.
Even if it is well too early in the season to make bold predictions, the Premier League looks once again rather surprising.
Leave a comment