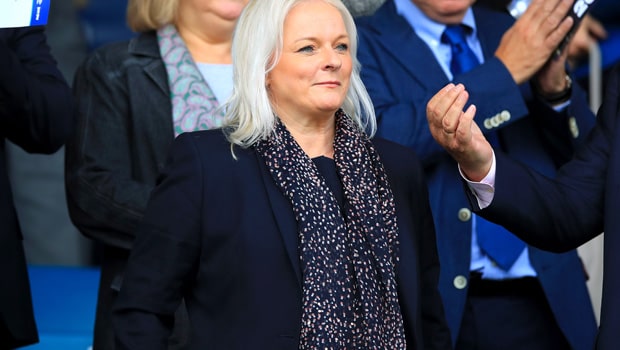 Everton's 'pipe dream' of a project to build a new stadium at Bramley Moore Dock in Liverpool gained traction this week as the club, and its proposal, won approval. The goal is to maximize use of an area that was — at one point — filled with maritime activity and build a stadium with a capacity of 52,888 fans.
Everton currently plays at Goodison Park in the Premier League. Lawmakers approved both an upgrade to said stadium, in addition to the approvals for the new one. Reports indicated this could all generate 15,000 jobs as well as pull in investment totaling $1.1 billion.
Everton CEO Denise Barrett-Baxendale said this would be "one of the most environmentally sustainable stadiums in the U.K.," referring to the new proposal in Liverpool.
What will drive the sustainability of this project will be just how successful developers are in including charging points for electric vehicles, and an on-site battery storage system that could be used in lieu of a diesel generator.
Those factors, along with the potential of solar panels on the roof of the stadium could yield a facility that's truly one of a kind.
This trend towards sustainability for a facility is already being seen elsewhere, in the UK and in Europe.
Ajax's Johan Cruijff Arena in the Netherlands gets the majority of its energy from an off-site wind turbine, along with it's 4,000-plus solar panels mounted to the roof. In Emirates Stadium, Arsenal have managed to implement a process that recycles 80 percent of match-day waste.
The proposal for the new stadium now sits at the table of U.K. Secretary of State, Robert Jenrick. If approved, there could be a major domino effect in the U.K. as a whole to replace former industries — like the export of coal from this area of Liverpool — with more sustainable plans.
Leave a comment