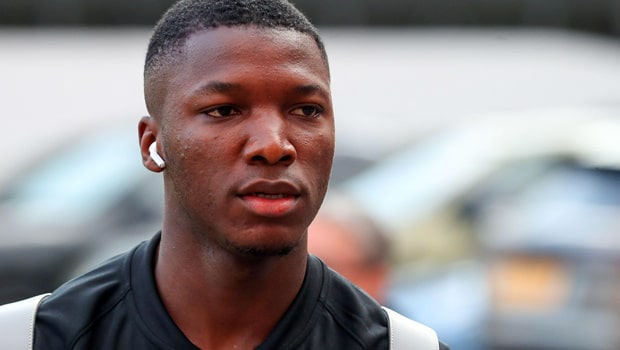 In a surprising turn of events, Moises Caicedo, the highly sought-after midfielder, disclosed the intriguing details behind his decision to join Chelsea instead of Liverpool. The Ecuadorian talent, who garnered interest from major Premier League clubs, including a fervent pursuit by Arsenal, opted for the Blues, and it turns out a pivotal phone call played a decisive role.
The 22-year-old shared the inside story, highlighting the impact of a persuasive conversation with Enzo Fernandez, a world champion and one of the finest midfielders globally. According to Caicedo, the call was not just a formal exchange but a pleasant and convincing chat that swayed his decision in favor of Chelsea.
The Argentine maestro Fernandez, who boasts an impressive 11 appearances this season, conveyed a compelling message that resonated with Caicedo. "Receiving that call was very nice, and he convinced me to come here," the young midfielder expressed via the club's website.
Fernandez painted a vivid picture of Chelsea as a great club with a thriving community of young players. He emphasized the camaraderie within the team, a crucial factor that attracted Caicedo. "He said it was a great club, that there are many young players, there was togetherness here," revealed the Ecuadorian sensation.
Caicedo, known for his dynamic playing style, stressed the importance of team cohesion. "I have always enjoyed the bond in a team because I think that, if there is that bond, we can deal with any situation we may face: pressure, everything," he added.
The allure of being part of a closely-knit team, combined with the endorsement from a football luminary like Fernandez, motivated Caicedo to make Chelsea his new footballing home. His joy in joining Chelsea is evident as he relishes the experience of playing alongside Fernandez, both in matches and training sessions.
Reflecting on their camaraderie, Caicedo shared, "Now, I'm enjoying playing alongside him, in training as well, in rondos. We are always together. So, I'm very happy, and I'm trying to do things better every day, as Enzo said, to be a good example for everyone at the club."
The camaraderie and support offered by existing team members can significantly impact a potential recruit's choice as they seek an environment where they feel valued and welcomed.
Moreover, the relationships between players extend beyond just camaraderie; they shape the team dynamics and chemistry on and off the field. A harmonious team atmosphere created by strong bonds between teammates can enhance performance and facilitate smoother integration for new signings. Additionally, established players who warmly embrace new recruits may help ease their transition into unfamiliar surroundings, boosting their confidence and allowing them to adapt more quickly to their new club.
Leave a comment