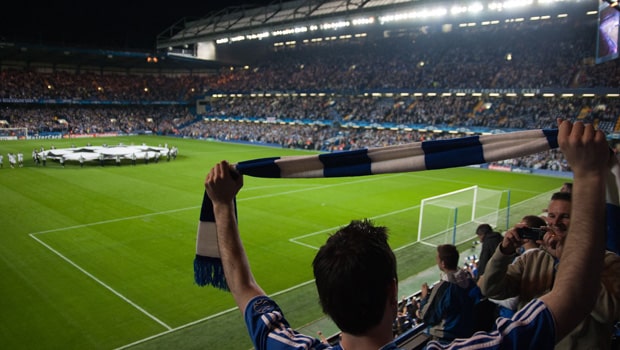 At least four groups went on to the next bidding stage for Chelsea. The line-up will have to resubmit its offers to the Raine Group, the bank making the sale, and the team's management, fans, and the Premier League.
There is no clear favorite since all the groups interested in taking over Los Blues have experience managing sports teams.
The Ricketts Family
Owners of the MLB Chicago Cubs, this family knows how to run a sports franchise.
They were initially unsure if they were going to move forward with the bidding process. But their administrative ability and the recent remodeling of Wrigley Field have given them enough merit to be considered.
The Ricketts, however, fear that the anti-Islamic comments made by the family patriarch could affect their image and present difficulties, especially at a club that features Muslim players such as N'Golo Kante and Antonio Rudiger.
The Boehly Consortium
American businessman Todd Boehly, co-owner of the Los Angeles Dodgers, has a significant advantage: his career as athletic director. He also has experience in redevelopment through Jonathan Goldstein, a property lawyer whose projects include the Islington Square development in north London.
The Broughton Consortium
Martin Broughton, a lifelong Chelsea fan and former chairman of British Airways and Liverpool, has come a long way in both sporting and business matters.
While the group has made progress in the process, it has not yet disclosed where the funding for its proposal is coming from. However, it has been reported that Apollo co-founder Josh Harris is in the consortium with Blackstone's David Blitzer.
Harris and Blitzer are investors in Crystal Palace, so if their bid wins, they would have to sell their Palace shares to avoid a conflict of interest.
The Pagesgroup
Stephen Pagliuca, co-chairman of Bain Capital, and his partners have yet to release many details of his financial backing for a Chelsea bid. However, a person close to the matter said the proposal had moved on to the next phase.
However, The Pagsgroup has a problem, as a group of investors led by Pagliuca acquired a 55% stake in the Italian Serie A team, Atalanta, earlier this year. Under UEFA rules, no individual must have a decisive influence over more than one club participating in a UEFA club competition.
Leave a comment