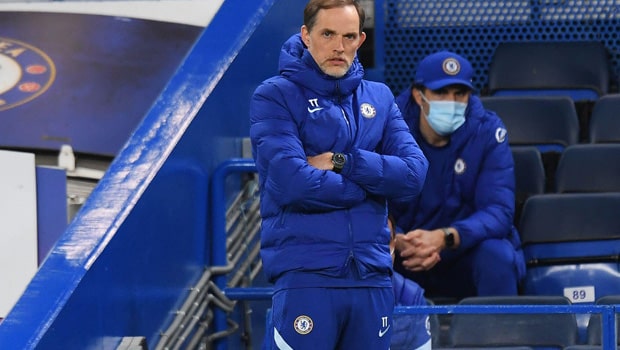 Chelsea's 2-1 win over Leicester City earlier this week had some big-time implications for Champions League as one side bolstered their chances while the loss for Leicester kept the season alive for Liverpool.
Chelsea have 67 points on 37 matches played; Leicester have 66 points on 37 matches played, but Liverpool have 63 points on 36 matches played. Things will be coming down to the wire to close out this season.
"It was a strong performance and well deserved performance," Chelsea's Thomas Tuchel said. "No time for celebration, the job is not done yet, two more games to go. Very happy to play in front of supporters, it was a huge difference today."
Leicester, just three days prior, had defeated this same squad for an FA Cup title.
Now the potential Champions League bid is slipping away.
Liverpool play Burnley Wednesday, and a win there for them would push them into the No. 4 spot based on goal differential.
"It would be really disappointing," Leicester manager Brendan Rogers said. "But our story and your story is different. If we just fall short after 38 games as the team with the eighth biggest budget, it shows we fought really hard and just missed out. There are still points to play for and we'll be ready for that."
Chelsea won the battle of possession 59-41, and had twice as many shots on goal as did Leicester.
Chelsea wrap up the PL season vs Ason Villa this Sunday, 23 May.
Leicester City wrap up the same day vs Tottenham, while Liverpool still — at the time of publication — have matches remaining vs Burnley (19 May) and Crystal Palace (23 May).
Leave a comment