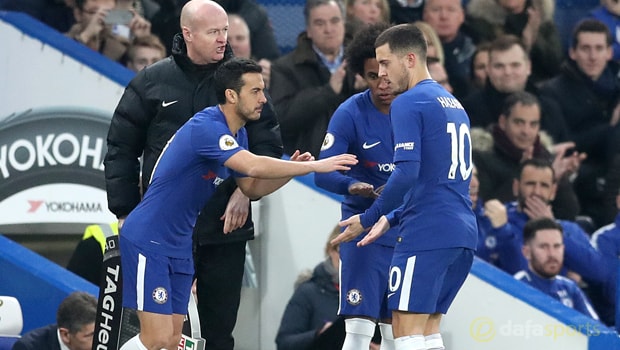 Antonio Conte has shrugged off suggestions that Eden Hazard could leave Chelsea due to the number of times he is substituted.
The Belgian has made it through 90 minutes just once in the Blues' last eight outings and the Italian coach seems to doubt his durability.
A player of Hazard's stature is always attracting interest and there have been suggestions that long-term admirers Real Madrid could look to take advantage of the situation.
Wednesday sees Chelsea take on Norwich in an FA Cup third-round replay, a game they are 1.25 to win, with the Canaries available at 11.00 and the draw after 90 minutes 5.50.
It is unclear if Hazard will play although the coach may look to use his quality to break down the Championship side's stubborn defence.
If he does start, a decision to bring him off will still be met with raised eyebrows, even if the game is safe.
Conte insists it is not an issue between him and the player as he is more concerned about the fate of the team rather than that of an individual.
When asked about Hazard's reaction to being subbed, Conte replied: "It is not important. I decide. I am the coach. My first task is to do the best for the team and the club, not to make every player happy.
"Every press conference there is always this question about whether I'm worried about making my players happy. No. I'm worried to win otherwise we would risk finishing 20th in the table."
Leave a comment