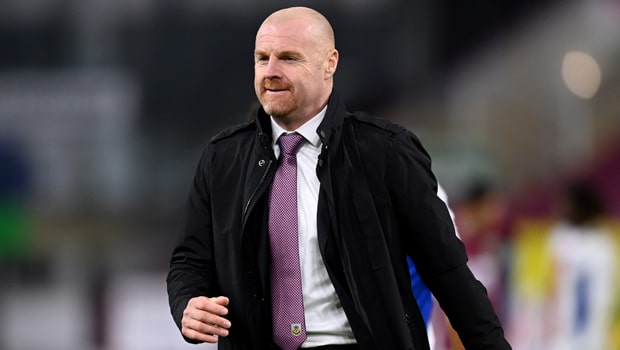 Never ever has there been a happier manager after a narrow 1-0 victory than Sean Dyche was late Sunday night at Turf Moor. It was a hard-fought battle which finally saw Burnley take the much needed opening win in the 2020-2021 season. The light at the end of the tunnel instantly grew a lot brighter, although there is still plenty of work to do and football to be played – something that Sean Dyche was very keen on reminding after the victory. There's not too long time to celebrate as the weekend will see Burnley visiting Manchester City.
Burnley's tough start to the season was expected and it was well known that the battle is likely to take place at around the relegation zone rather than higher up the table. Despite the excellent performance last season, there was not much to work with in terms of new acquisitions, so Sean Dyche had to do what he does best: make do what he has at his disposal. The hard-working and relentless Burnley squad always has the potential to surprise, but it becomes harder and harder the longer they need to push their limits. Early in the new season, things did not go their way and it was not pretty.
In all fairness, Burnley's schedule has been tough to start with: they've faced Leicester, Tottenham and Chelsea already and Southampton has taken everyone by surprise. On the road Burnley has managed to capture a draw against WBA and Brighton, two of their fellow relegation candidates. After the much needed win over Crystal Palace at Turf Moor, Burnley is suddenly out of the relegation zone with one game in hand against all their rivals. It's a small victory at this point, but Burnely will take what is given.
Defensively Burnley has performed comparatively well, but concentrating on the back leaves the offense unarmed. They have only scored four goals all season and two of those came in the season opener. Finding a better balance would serve Sean Dyche and his band of brothers well, but it is easier said than done. Staying above the relegation line will be the toughest challenge the team has faced, but that's exactly what they are built for – sustaining the damage and hitting back when no one was expecting.
Burnley will travel to visit Manchester City on the 28th November, before hosting Everton on the 5th of December. Don't forget Dafabet's Burnley FC prediction challenge in order to win free weekly bets!
Leave a comment