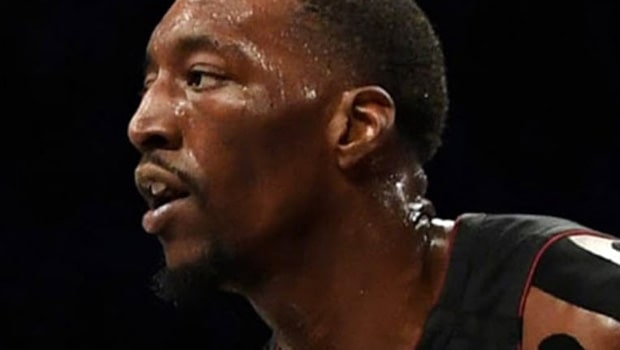 Miami Heat and Bam Adebayo have reportedly agreed on a five-year extension that will be worth at least $163 million, his agent revealed on Tuesday.
The finishing touches to the contract and signature will be done when Adebayo completes a physical in the coming days.
The deal's total value will make it the richest contract in Heat history, and Adebayo recognizes it as an accomplishment.
"This is an accomplishment I always wanted to get, Just being able to reach this milestone and being able to generationally change my family's life and also take care of the people around me, it's a big deal to me. It's another challenge I'm willing to take on, I'm all about helping this team win. If my individual accolades help, then I'm for sure in." Adebayo said.
Adebayo is in the final year of his rookie contract, and he will make $5.1 million this season. The contract extension will still put his salary somewhere around $28.1 million for the 2021-22 season.
Adebayo is the fourth member of the 2017 NBA draft class, after Sacramento's De'Aaron Fox, Utah's Donovan Mitchell, and Tatum, to get a max extension.
Adebayo averaged 15.2 points, 10.2 rebounds, and 5.1 assists this past season.
Bogdan Bogdanovic has now become free to join the Hawks after the Sacramento Kings failed to match Atlanta's offer sheet.
Bogdanovic is one of the more coveted swingmen on the free-agent market. Sacramento declined and failed to match the Hawks' offer of four years and $72 million.
Sacramento Kings failed to make the playoffs in the bubble in Orlando, Florida. After becoming a starter in January, Bogdanovic averaged 15.1 points, 37.2% from 3-point range, 3.4 rebounds, and 3.4 assists per game.
NBA training camps will open on December 1 ahead of a December 22 tip-off for the 2020-2021 NBA season.
Leave a comment