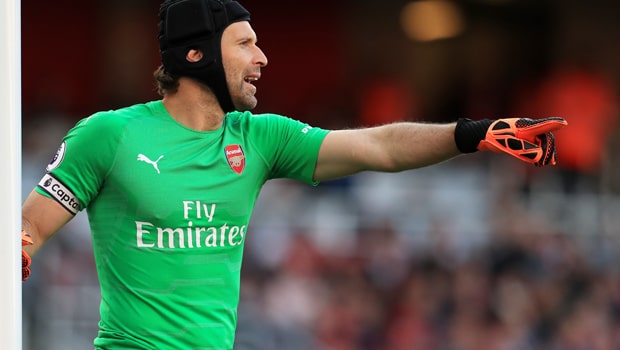 Arsenal have been undermined in recent seasons by the determination of former boss Arsene Wenger to play beautiful football, according to goalkeeper Petr Cech.
The experienced stopper won four league titles with Chelsea but has not come close to adding to that tally so far an Arsenal player.
Unai Emery is in charge now and Cech hopes they can build a challenge under the new boss as Wenger's approach probably cost them at times in the latter years of his reign as manager.
"What we lacked in the past, I would say the 'Arsenal way' was more important than getting the points sometimes and this is not how you win the league," Cech told the Independent.
"Sometimes you need to make sure you win an ugly game, when you are not playing completely well but you just dig deep, close the back door and win 1-0 no matter how. I think this is what we lacked over the last three years, since I arrived."
Spaniard Emery took over as head coach on a three-year contract in May and has steered Arsenal to four straight victories in the league after a tricky start. According to Cech, the squad are working together to regain the winning mentality.
"This club hasn't won the league for over 10 years so obviously you need to get back to knowing how to do it," Cech added.
"We started with the new manager from scratch basically and we try to get this mentality of winning every game, progressing every game, working every day, and hopefully we can build this up and win the title sooner rather than later."
Arsenal are 51.00 to win the Premier League this season and 2.63 to secure a top-four finish.
Leave a comment