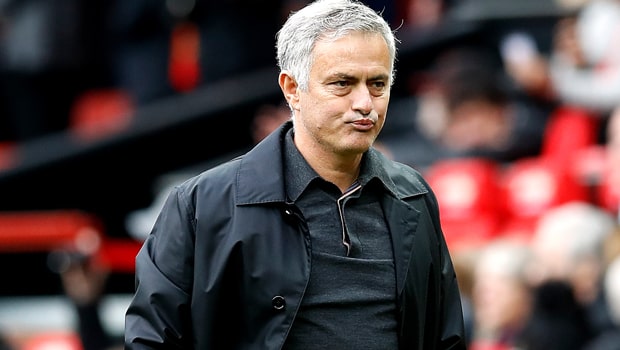 Jose Mourinho relishes the 'pressure' of knockout football and is looking forward to entertaining Derby County at Old Trafford in the Carabao Cup.
Man United have come under scrutiny recently for the playing style they've adapted under Mourinho's guide, with Saturday's 1-1 draw at home with Wolves the latest to attract negative headlines.
Mourinho can ill afford a setback against the Rams and he says knockout football is something to look forward to.
"I like the cups. I like the feeling of the knockout: you win you are in the competition, you lose you are out.
I like that pressure and honestly I think fans also like it," said Mourinho.
"In this moment you don't even have the possibility of, after a draw, playing 30 more minutes – you go straight to a penalty shootout which obviously is a 50/50 situation.
"I think it's good because no extra-time, no more extra minutes that we already have, especially the teams that are playing European competitions and especially when it goes to the end of the competitions – extra-time is really, really difficult."
In the opposite dugout for Derby will be Frank Lampard, for so long Mourinho's midfield general at Chelsea.
The Portuguese is trying not to get caught up in facing Lampard, insisting the fledgling manager is likely to be prioritising promotion this season.
"When Frank goes there he goes with the intention of being promoted. He has experienced players, he has good players coming from good academies like Chelsea and Liverpool," he said.
"They are playing well, they are in the fight for promotion and we all know that a fight in that competition will be for promotion, for play-offs and will last until the end."
Man United are 1.22 to defeat Derby, the visitors priced at 12.00 while the draw is 6.50 at Old Trafford.
Leave a comment