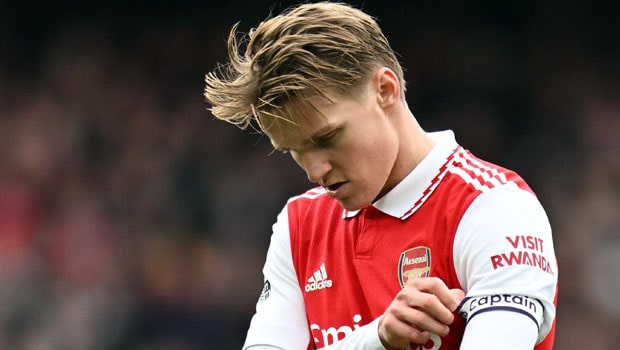 Arsenal's aspirations to win the Premier League hang in the balance after losing to Manchester City 4-1.
Mathematically, City has everything in their hands to win the Premier League since they accumulate 73 points, two less than the Gunners, but they have two pending games. Therefore, if they continue with the rhythm they are carrying, the title is within reach, unless they stumble along the way.
The Gunners had to win the match at the Etihad, but they were totally dominated and humiliated in one of the most painful defeats the team has experienced in recent months.
However, Martin Odegaard has confessed that he remembered another game as the most painful defeat.
The Norwegian said that to date, the worst defeat was suffered last year against Newcastle, which cost the Gunners to fall from the European competition positions.
"That was one of the hardest days of my time here so far," Odegaard told Arsenal.com.
"We did so well for the whole season to fight for the top four and it felt like we had it. But then suddenly we started dropping points."
"Then we got to this game. We played so badly and lost the spot so it was one of the most painful days of my career."
Odegaard also said that this game taught him great lessons and that he used it as a benchmark to maintain motivation and not make the same mistakes.
"We have learned a lot from this game but also the whole experience of missing out.
We used it as fuel to come back hungrier and more prepared this season. The Champions League is now already secured with many games to play and I think that shows how much we used this game in a good way."
Although the club has come a long way, ending the season without winning the Premier League would be a heavy blow for everyone as they dominated the league and showed a performance not seen since Wenger's invincibles.
Leave a comment