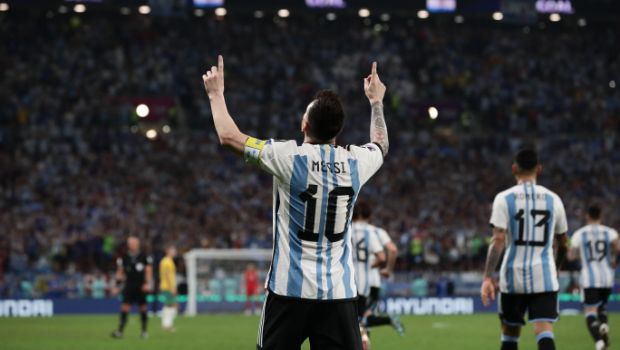 Indications have shown that Paris Sainte-Germaine may take some disciplinary measures against Lionel Messi over his visit to Saudi Arabia.
This has made his stay in the French capital beyond the end of this season even more remote.
The Argentina World Cup-winning captain, is out of contract at the end of the season. It's gathered that he would be banned for several days.
Meanwhile, while various media in France reported that he would be hit with a two-week suspension, it is gathered that he cannot train, play, or be paid while disciplinary measures are in place.
According to a reliable source, the seven-time Ballon d'Or winner could be sidelined for at least two weeks as no one is more important than the club.
Messi had traveled to Saudi Arabia after PSG's 3-1 home defeat by Lorient in Ligue 1 on Sunday. The trip fulfilled his commitments as part of a contract signed with the country's tourist office.
This made Messi, as a result of the trip, miss a training session on Monday.
Meanwhile, the PSG squad had been given a day off on Tuesday.
The source further revealed that the Argentine would not participate in training on Wednesday either, as he continues his punishment.
PSG will return to league action away at struggling Troyes on Sunday.
If Messi is suspended for two weeks, he will also sit out a home match against Ajaccio on May 13.
Messi had, before the world cup, looked set to extend his stay for another year in France, but he is much more likely to leave this summer.
Since he arrived from Barcelona in 2021, Messi has struggled to reproduce his best form, scoring 31 goals in 71 appearances in all competitions.
He has not been in the good book of PSG fans, having recently jeered during their last match as they see him as a symbol of all the club have done wrong in focusing on superstar signings while failing to build a genuinely competitive team.
Messi has scored 20 goals in all competitions this season and is the leading assist-provider in Ligue 1, with 15.
However, since the World Cup glory in Qatar, his form has declined along with his club.
PSG have been inconsistent, evident in the insipid performance against Lorient, which brought a sixth defeat in 17 Ligue 1 matches in 2023.
They are still on course for the 11th Ligue 1 title as they are five points clear of Marseille on the table with five games left.
The Ligue is the only title they can fight for, having been eliminated from the Champions League in the last 16 by Bayern Munich and leaving the French Cup at the same stage against Marseille.
Leave a comment