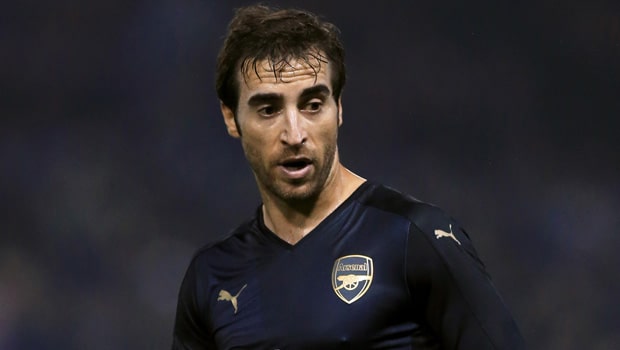 Flamini may not be one of the world's most famous players, but he is the second wealthiest football player.
The French midfielder played for two terms with the Gunners, the first from 2004 to 2008 and the second from 2013 to 2016.
Arsenal fans much love the player, and for several months, there has been speculation of Flamini's intentions to buy the London club.
Flamini is one of the richest soccer players in the world; according to Forbes magazine, his net worth is $ 14 billion.
Flamini's great fortune is due to his role as an entrepreneur and co-founder of the company GF Biochemicals, a biochemical company that produces Levulinic Acid, a molecule pulled from plant waste and can serve as a substitute for petrol.
Due to the billions that Flamini has, rumors have spread that he is interested in taking control of Arsenal.
The Athletic took on the task of consulting Flamini himself about this rumor.
During the interview, the former Gunner said that he does not have the capital to buy a club like Arsenal since his company is not profitable yet.
And that he has not yet decided how he will continue to be linked to the world of football.
"Don't ask me how I'll be involved in football, because it's not something I've thought about.
"But, definitely, it's something which I've been part of forever in my life. I will always want to be part of this community"
"I haven't announced my retirement yet. I still feel good and healthy! "
It seems that at 36 years of age, Flamini still wants to play, and it is too early to think of another role for the player on or off the court.
But there is a huge possibility to see Flamini as an owner of a club in the near future.
Leave a comment