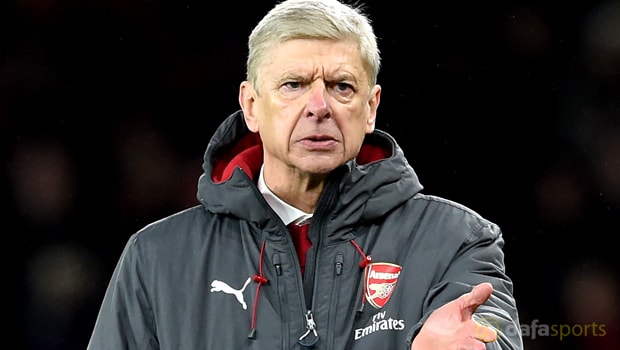 Arsene Wenger admits Friday night's clash with Liverpool at the Emirates is a chance for Arsenal to avenge the four-goal drubbing that 'hurt' his team in August.
The Gunners were swept aside by Jurgen Klopp's team at Anfield and Wenger admits it is tough to predict what cavalier Liverpool will do this season.
He has however tasked his team with putting things right on home soil, where Arsenal have been strong this season with eight wins from nine games so far.
"When you have such a long career, you have some defeats unfortunately that will hurt you for the rest of your life," he said.
"But, in football, there is always a time to make up for it and, when you can put things right – do it.
"So let's focus on what is in front of us and turn up on Friday night with a completely different performance."
Wenger says he'll likely be in the dark in regards to what team Klopp will send out until the team-sheet is given to him, but the Frenchman prefers to focus on his own players and what they can do stop Liverpool.
"You have to guess a little bit who will play [for Liverpool], it is not always the same," he added.
"They have plenty of offensive players and looking at them recently they have changed their teams a lot, so it is difficult to guess.
"For me, the most important thing is that we turn up with a positive performance – we have been strong at home and it is important we continue to dictate our game at home."
Arsenal are 2.40 to beat Liverpool at the Emirates. The Reds are 2.80 while the draw is 3.50.
Leave a comment